Predictive Analytics for Financial Services
GiniMachine's predictive analytics platform is a powerful tool for building risk models. Due to a combo of friendly UI and AI/ML behind the curtain, the platform is a perfect fit for any type of business in the field of financial services.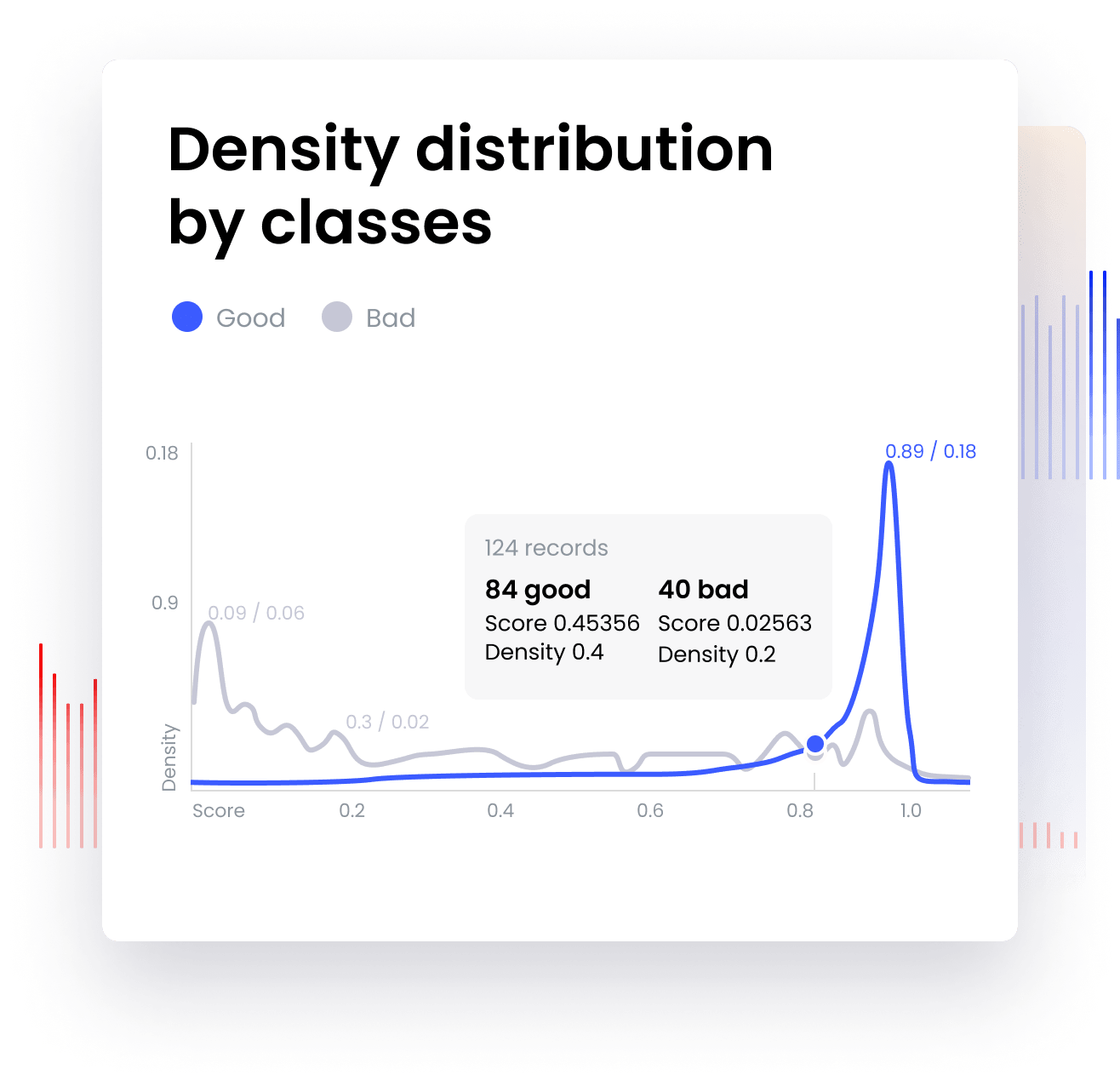 No-Code Predictive Analytics for Finance
Financial institutions are embracing fintech to gain a competitive advantage. The platform provides great value for financial organizations and alternative lenders: it works with large datasets to make lending, P2P investment, and marketing decisions data-driven and beneficial.
Predictive Analytics for Financial Services
Our task is to use predictive analytics and show binary predictions with a high Gini Index. We make business decisions AI-powered, but they remain yours.
Smart decisions
The platform works with historical data, including big data and raw data – it requires no preliminary analysis or processing.
Automatic flow
GiniMachine does the analysis for you: it implements a special decision tree ensemble method, a set of heuristics, and a few proprietary algorithms for the effortless development of prediction models.
Visualization
You get access to valuable financial insights, graphs, and diagrams. They sort data types by importance, calculate Gini Index or K-S Score, and visualize thresholds crucial for decision-making.
Easy-to-use
The scoring models can be on-premise or cloud-deployed and require minimum user involvement to provide real-time calculations and predictions in minutes.
Tailored to your needs
GiniMachine can be used for building decision-making models, credit scoring models, application scoring, churn prediction, and more.
Economically Sound
Our clients agree that GiniMachine is a promising investment due to a reduction of labor costs, improved loan portfolios, and higher customer satisfaction.
Upload your historical data to build the model and analyze the graphic representation of its indicators. Get a free trial to eplore the predictive powers of GiniMachine AI.
Get a free trial
Case Studies
Success stories of our customers: why they have chosen GiniMachine, what they expected from the platform and which goals they managed to attain.
More case studies
Start Using GiniMachine Today
Get a free 30-day trial and check out if GiniMachine fits your business needs. Level up your decisions with AI predictive analytics.
Get a free 30-day trial