Predictive Analytics in Banking
Drive your bank strategy by making careful predictions with AI-driven GiniMachine. Build decision models to plan the best possible outcomes. GiniMachine is a no-code predictive analytics platform tailored to your business.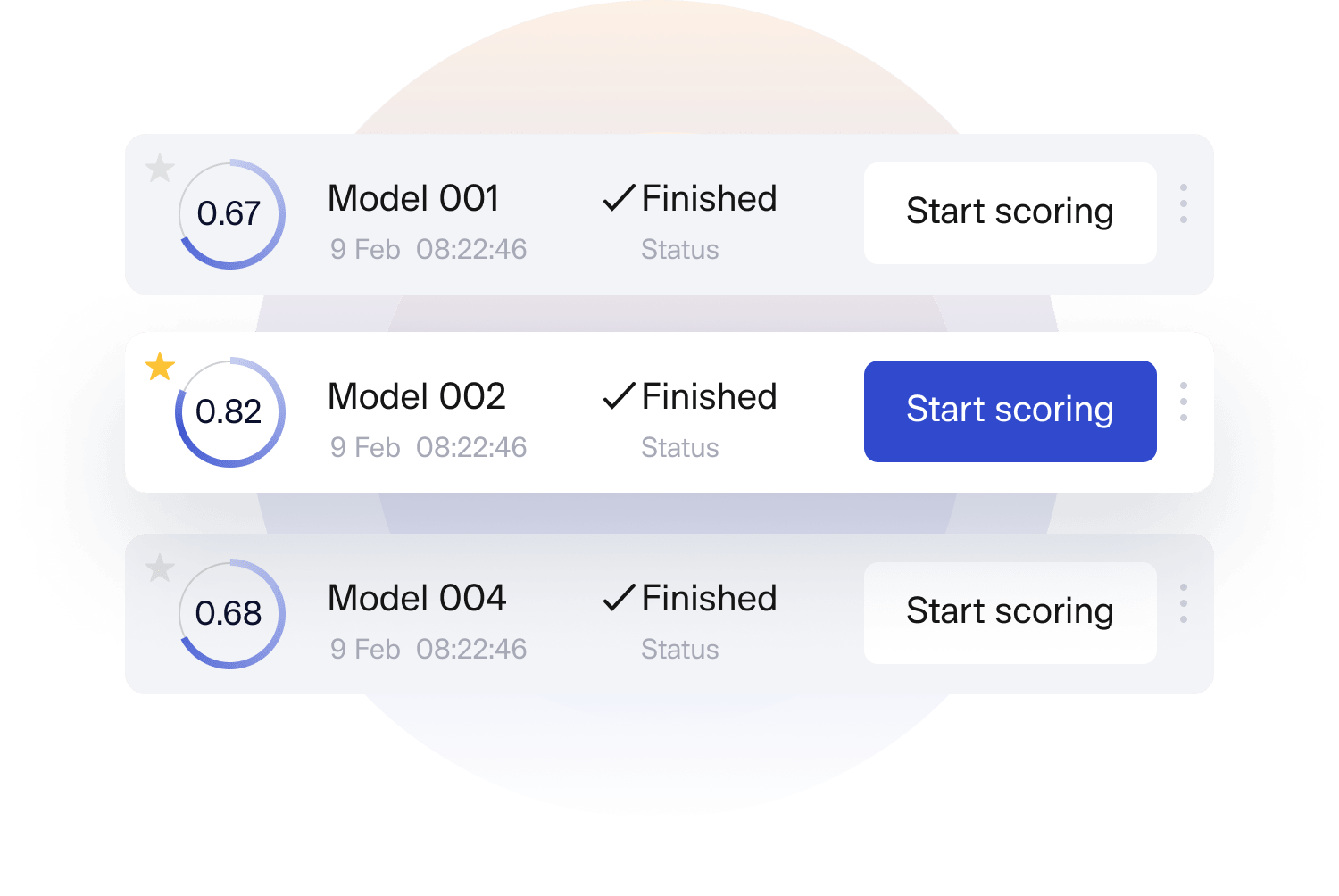 AI-based Predictive Analytics for Banking Services
GiniMachine AI is a new way of making accurate predictions in the banking industry. The platform learns from your previous experience. Upload your past data to develop models and make smart business decisions in minutes, not days.
Predictive Analytics in Retail Banking
Know your customers, offered products, and business partners better. Identify potential risks and prospects with AI-driven GiniMachine.
Full automation
GiniMachine is infinite automation of predictive analytics in the banking industry. Eliminate manual tasks and human errors; improve the efficiency of prediction through automation.
Case-by-case models
Create new models from scratch to figure out an approach ideally suited to your banking needs. Reach out to thin-file applicants having a unique model at hand.
Accurate forecasting
Predict customer behavior with high accuracy to calculate your bank reserve. With GiniMachine AI, you can put money into circulation at low risks and make money on interest rates.
Flexible scoring
Improve existing predictive algorithms or implement new ones by picking analyzed parameters. GiniMachine doesn't set limits, so you can work with any parameters significant to your business.
Speed decisioning
Make the right decisions in a few moments with AI and ML algorithms. GiniMachine needs seconds to build a model and around the same time to score all your applications.
User friendly
Enjoy a one-click solution with a clear interface. GiniMachine doesn't require any coding skills or machine learning experience.
Learn how to streamline your banking processes. Get a free trial and explore GiniMachine and its AI predictive powers.
Get a free trial
Case Studies
Level up your forecasting processes using GiniMachine software. Explore the success stories of our clients and let us start yours.
More case studies
Start Using Machine Learning Today
Enrich your decision-making with a turnkey AI-powered platform. Get a free 30-day trial and try predictive analytics in banking.
Get a free 30-day trial