No-Code AI
Decision Making Platform
Ready to use no-code platform: just upload your data and build models with high predictive power using Artificial Intelligence and Machine Learning.
Software as a Service. No coding is required. GiniMachine – data-driven decision-making software to watch and enjoy how talented experts and powerful AI fortify each other.
Reduce risks by up to 45%
Improve your credit portfolio
Predict churn and retain customers
Reveal value of your data insights
Automated Decision Making
Previously decision-making relied on spreadsheets and data visualization. But these tools can only show structured data from the past. AI decision-making algorithms help to lift the curtain over the future: simulate, compare, and fuel your business decisions.
There is no need to have ML engineers or large teams of data scientists on board. GiniMachine automated decision-making platform can process terabytes of historical data. It builds, validates, and deploys risk models in minutes, not days.
Risk Management
GiniMachine decision-making software works with raw or structured historical data. It is smart enough to prioritize certain fields or process datasets with some data missing. Fast performance, friendly interface, and prediction accuracy are its key competitive advantages.
How will you and your project benefit from GiniMachine? Get your free trial to test GiniMachine in action.
Get a free trial
No-Code Predictive Analytics
GiniMachine is a full-fledged decision-making platform for predictive analytics. It does a huge preparatory job and helps you make informed and balanced decisions. The system generates risk management models with high predictive power.
Building a model
It takes at least 1,000 records with maximum details and a binary status. The system works with raw data, so no preliminary preparation is required.
Validating
A detailed report helps track valuable insights, statistics, features, indices, and the model's discriminatory power.
Deployment
The resulting models are completely ready for credit scoring calculations and real-time predictions.
Banking
Digital transformation in banks requires new tools. GiniMachine works as a decision-making software as a service for banks. There is just one button to help risk managers get a full picture even with no specific expertise in data science or machine learning. The readymade solution gives access to highly technological risk management and allows building models in a click.
Learn more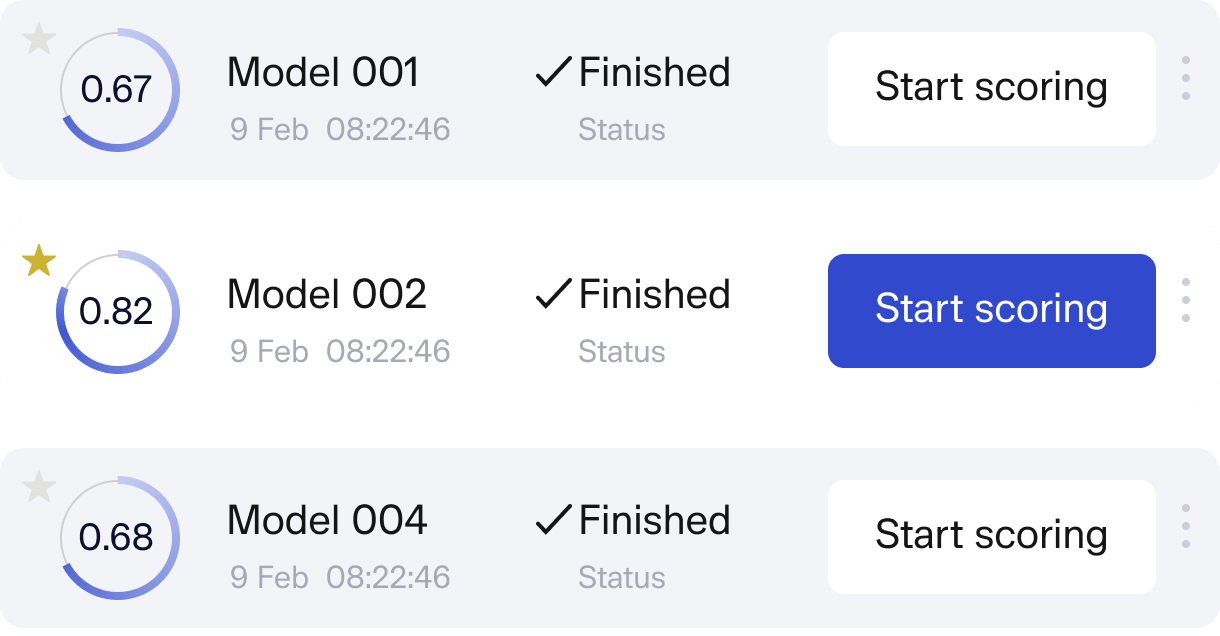 Financial Services
GiniMachine delivers reliable insights for financial services since 2016. High-performing risk and credit scoring models benefit fintech businesses of any size. Artificial intelligence suggests and then you make the final decision and control the process to minimize risks, efforts, and time expenditures.
Learn more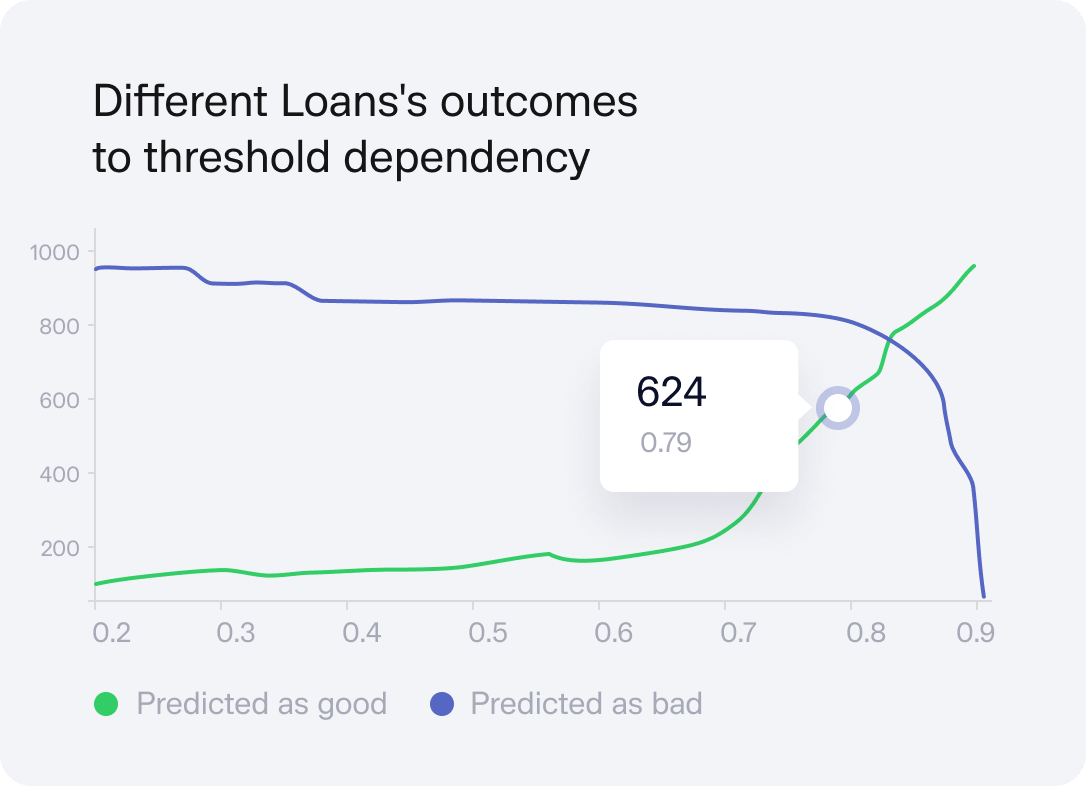 The GiniMachine team is there to show you a bit more. Just fill out a short form and we'll be in touch at lighting speed.
Get a free trial