No-Code AI Predictive Analytics Platform
GiniMachine no-code predictive analytics software analyzes raw or structured historical data patterns. It predicts possible outcomes and builds risk management models in a few clicks.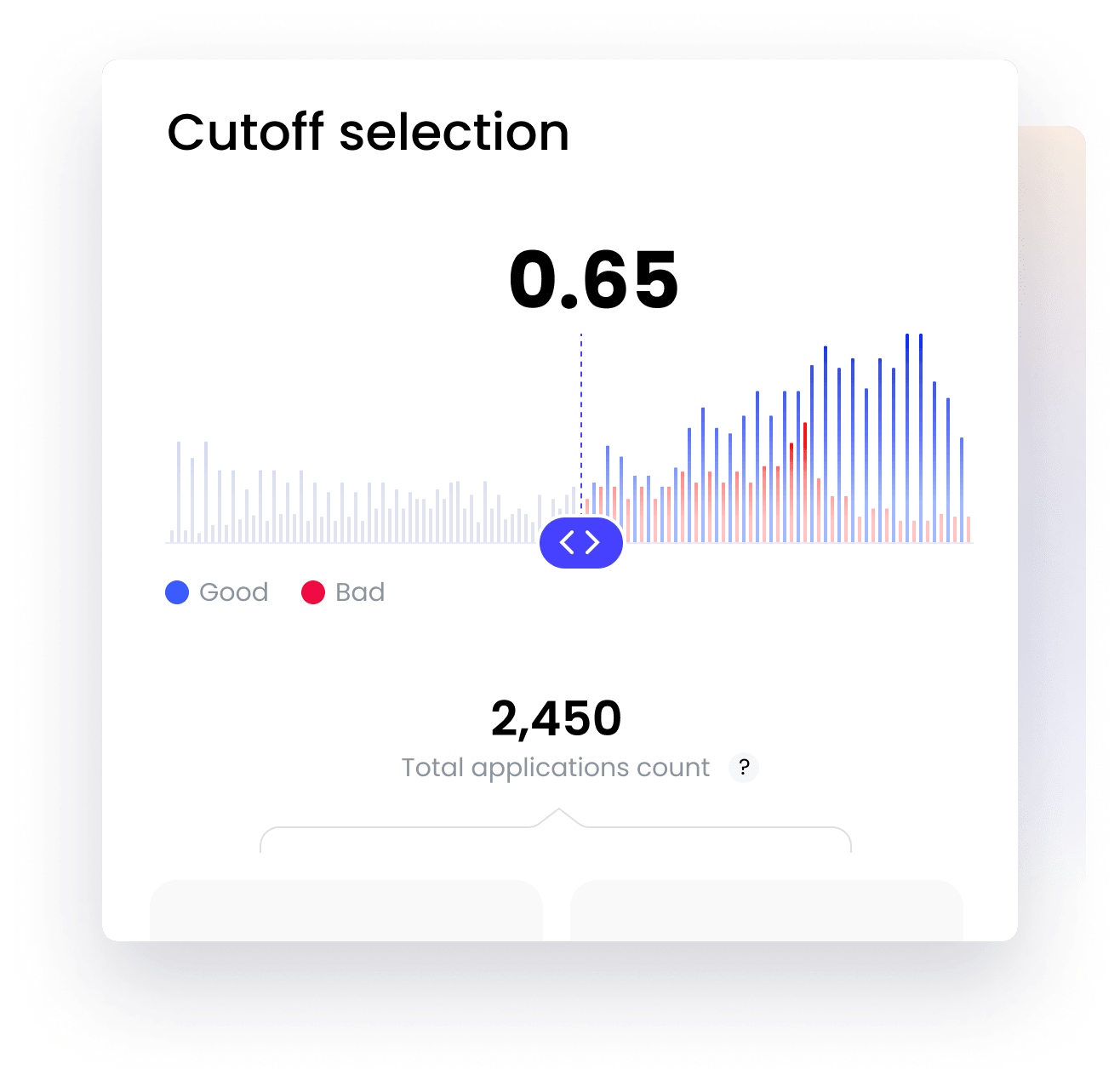 AI tailored to your business needs
Risks and opportunities at your fingertips
A clear idea of your customers
No-code development
AI Predictive Analytics Software
We offer an AI-based platform that extracts valuable information from data sets and determines patterns. GiniMachine is a set of automated, scalable, and reproducible tools for a six-step workflow: analyze data, build, validate and deploy risk models, make predictions and monitor results.
Predictive Analytics for Banks and Finance
GiniMachine is a web-based platform able to refine your financial expertise with no engineering required: automate application and credit scoring, speed up loan decisions, consider possible risks, and reach higher profit levels. It utilizes predictive analytics for AI/ML binary predictions with a high Gini Index.
Banks
Financial predictive analytics software provides projections of risks and events based on historical data patterns. Banks can use AI predictions to flag non-performing loans, improve their portfolio, choose appropriate investment strategies, predict customer churn and receive more customer behavior insights for planning marketing activities.
Learn more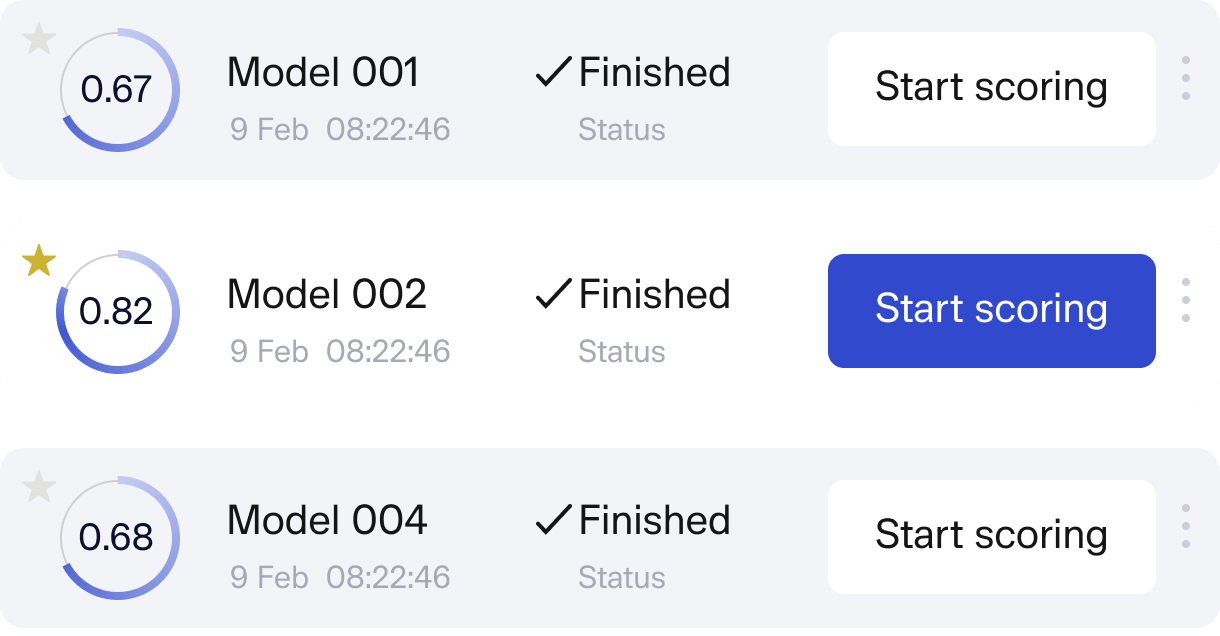 Financial Services
Financial services institutions can benefit from the predictive analytics platform due to its seamless integration and easy use. There is no need to have a team of ML engineers at a fintech company to explore the opportunities of GiniMachine. It works with structured and unstructured data, financial and alternative data to build reliable financial risk models for data-driven financial and customer-related decisions.
Learn more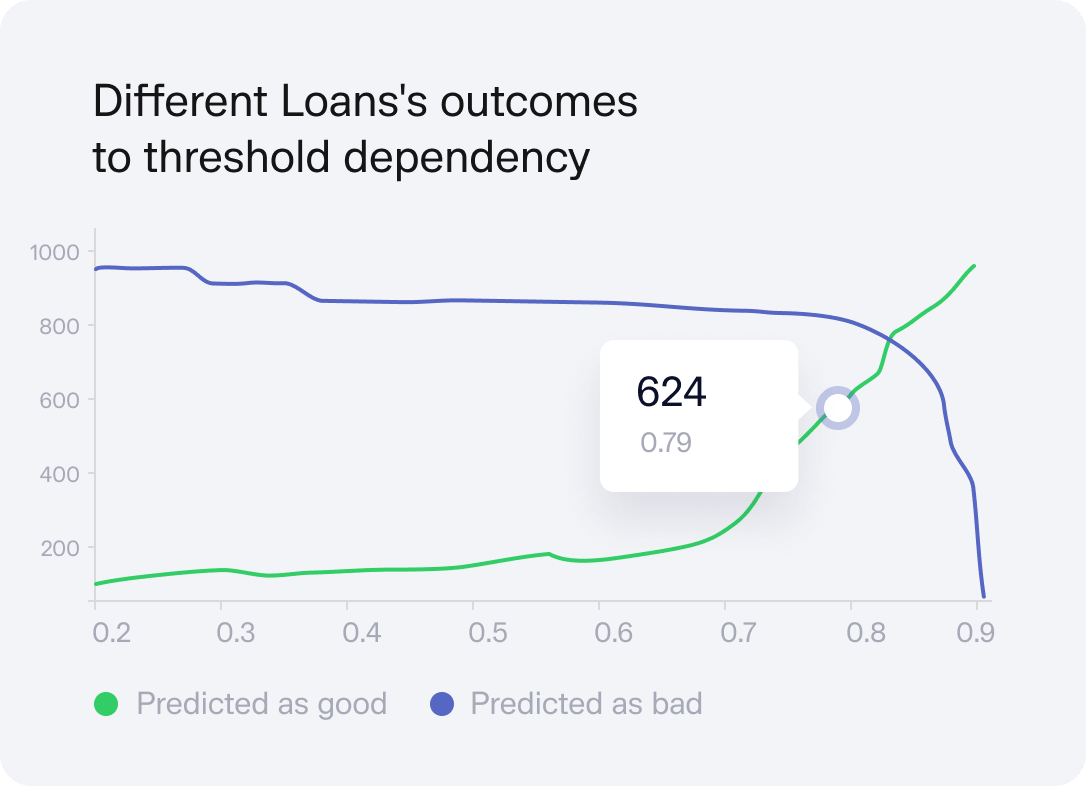 Explore the full set of GiniMachine features and opportunities it provides for your organization. Get a free 30-day trial and try GiniMachine in action.
Get a free trial
GiniMachine Benefits
The development of multi-purpose predictive analytics software took us a while, but the resulting platform advantages are impressive:
Fast and easy use. Dozens of prediction models built in a few clicks and no engineering background required.

Customized decision-making. GiniMachine built-in heuristics work with various data types and build models tailored to your business domain.

Improved KPIs. Higher financial performance, faster decisions, better customer experience due to targeted marketing campaigns.
Get Started with GiniMachine Now
Predict outcomes of your business decisions within seconds. Get a free 30-day trial to explore GiniMachine in action.
Get a free 30-day trial