Back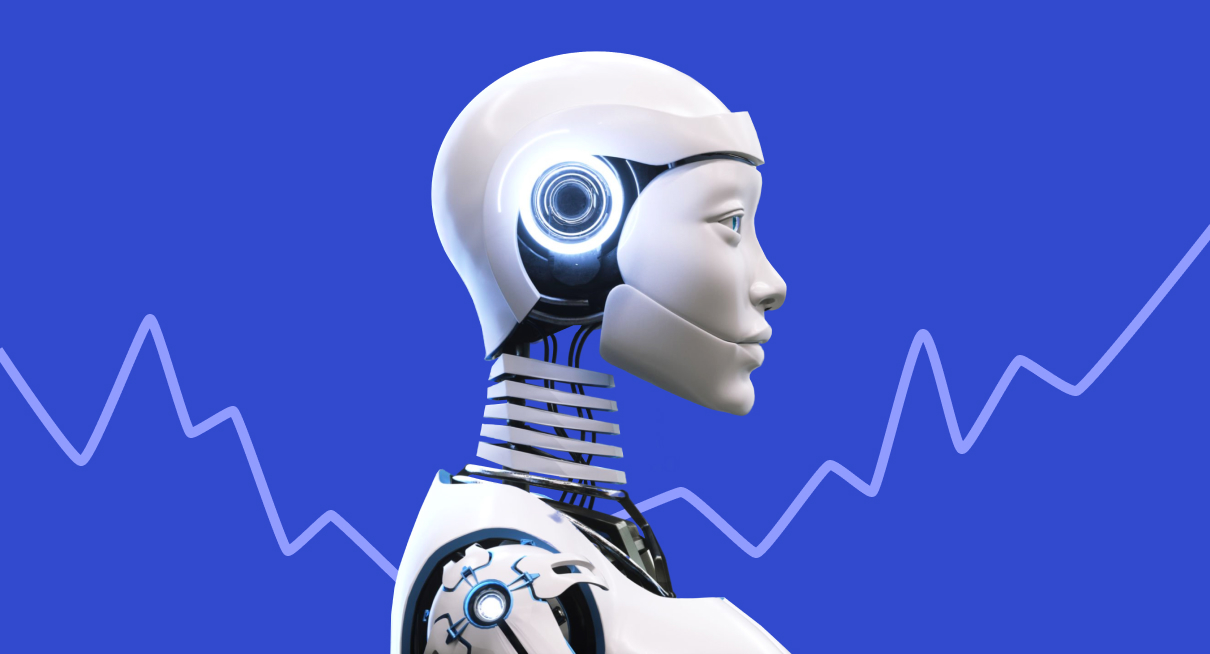 AI
Need-To-Know AI and Machine Learning Statistics
"Machine intelligence is the last invention humanity will ever need to make", —Nick Bostrom.
Artificial Intelligence (AI) and Machine Learning (ML) are no longer fancy buzzwords batted around by executives. Now they're an integral part of many businesses, especially in the fast-moving world of financial technology. The latest artificial intelligence and machine learning statistics show that the industry has no plans to slow down. Quite the opposite, in fact, it's likely to be worth over $17,440 million by 2027—a CAGR of 17.9%.
Still on the fence about onboarding AI or ML for your business? Let's take a look at the key statistics about machine learning and artificial intelligence and export their impact in real terms.
Facts and Statistics about Machine Learning 2022
The basics
Artificial intelligence and machine learning fun facts, these are the basics that you need to know.
It's driving global growth. AI isn't just a trend. In fact, the impact on global GDP could be as massive as $15.7 trillion by 2030
But less than 39% of companies are taking advantage of the impact of machine learning and AI. More than 60% do not currently have an AI strategy in place for the future.
Global development potential. 26.1% of GDP is the amount China could gain from AI developments. The US (14.5%), Southern Europe (11.5%), and Developed Asia (10.4%) are following suit.
Ever wondered what will be the true impact of machine learning and artificial intelligence? Modern AI and ML statistics show that the technology will focus on personalization, utility functions, data available, and time saved as a priority.
86% of CMOs say that AI and ML are the future and they are planning to invest in these tools for their strategies.
The machine learning adoption rate isn't slowing and over 36% of executives believe it has had a significant impact on their organizations.
One of the most well-known machine learning fun facts is that it saved Netflix over $1 billion in 2017.
The future
But AI and ML go beyond past success. Let's take a look at the future of technology with AI and ML statistics.
Time saved is money saved. It's estimated that 40% of sales work can be optimized by AI so that the sales team can concentrate on other tasks.
Voice AI is growing. If back in 2017, we could say 4 billion devices worked using voice. Now over 55% of US households own a smart speaker and that's only the beginning.
Users like voice AI too. Market confidence remains high for the technology, with over 80% of consumers stating they've used voice technology and 71% saying they prefer it over alternative methods.
Voice is one of those machine learning fun facts that's driven by Gen Z, but used by older generations. 25-49-year-olds are the biggest users of voice technology.
Digital assistant usage is growing. By 2024, it's estimated there will be around 8.4 billion digital assistants in the world—now that's an ML statistic worth taking note of.
The most popular voice assistants in the world today are Google's voice assistant (1 billion devices), Apple's Siri (1 billion), and Amazon's Alexa (holding 25% of the market). Showing the AI and machine learning adoption rate of smart digital voice technology is growing.
The fintech experience
Narrowing it down, fintech AI and ML are specific tools that help improve the entire finance industry, which has been forced to move away from older, more established structures. Here's what AI and ML looks like:
Helps create even better products. By 2030, 45% of total economic gains could come from AI-driven product enhancements. The impact of machine learning lies in variety, data analytics, and consumer demand, making the technology a must-have for fintechs.
AI and ML improvements in the fintech sector will focus on Robo-advisors, investment solutions, lending, mortgages, and High Net Work (HNW) individuals.
Up to 95% of customer interactions could be managed by AI and ML by 2025. Giving fintechs the power to redirect their energy to new areas.
AI budgets are growing in fintech with 50% of executives saying they plan to increase spending.
65% of executives believe AI and ML help with decision-making processes. That's what makes them essential tools when it comes to financial risks and decision-making.
AI in fintech can be used for bankruptcy prediction, lending decision-making, automation of processes, trading, HR, and so much more. Its use-cases list is almost endless.
And more specifically for fraud detection, personalization, banking management, insights using data, chatbots, customer segmentation, and so much more.
Try Machine Learning in action
Get in touch with the GiniMachine team to book a demo
May 12, 2022 • 9 months
By GiniMachine
Related Articles
Subscribe
Get the latest news and views from Ginimachine delivered to your inbox.