Back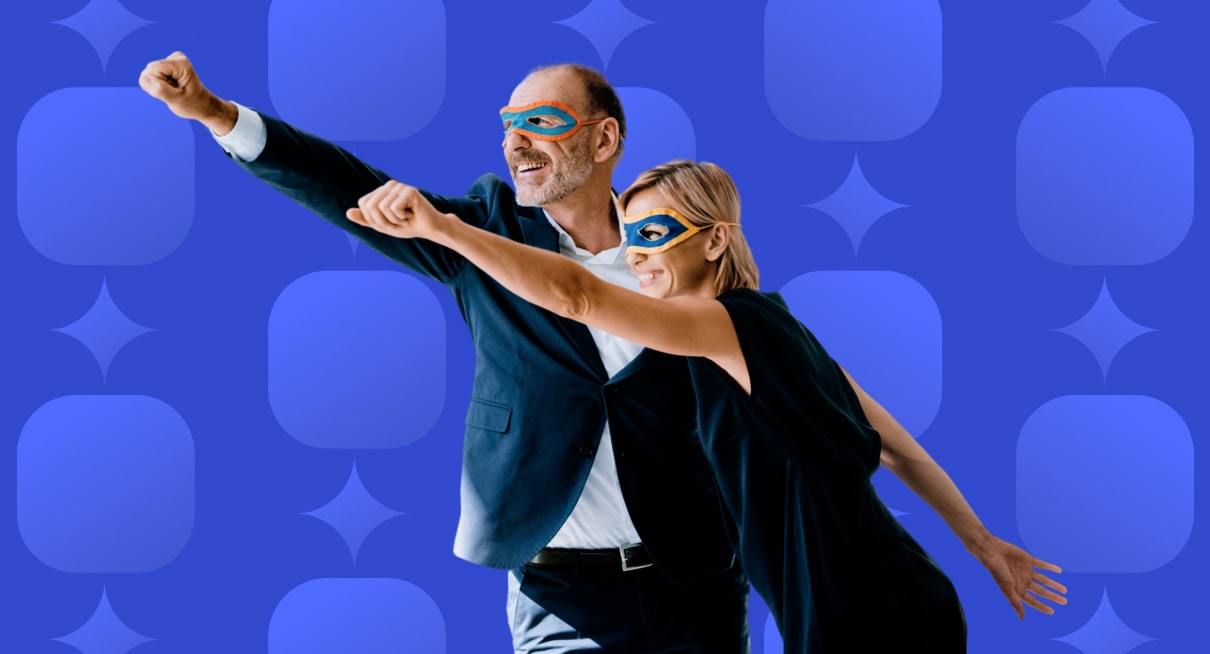 AI
Top AI & ML Trends in Finance for 2022
2021 will come into history as the year of accelerating tech growth in the financial industry that followed the slow post-pandemic recovery. A lot of banks and financial institutions heavily invested in digital transformation to adapt to the changing environment and customer expectations.
Artificial intelligence and Machine learning were an irreplaceable part of this transformation. They build trends, which are going to become the new normal. According to Yahoo Finance, the AI market size in fintech is expected to exceed $17,440 million with a 17.9% of CAGR in the next five years. What are the leading implementation areas of AI and ML in finance in 2022?
How AI and ML Will Impact Finance
The trends we mention here are most likely to dominate in the market of AI/ML solutions developed for the financial industry.
The growing role of data analytics
The data analytics industry demonstrates steady volume and value growth for the past few years. Companies are striving to take advantage of customer data to make their offerings more targeted and better predict consumer behavior. Research says that by 2025 the amount of available data will exceed 180 zettabytes, while its value is likely to exceed $100 billion by 2027.
The growing amount of digital data is usually referred to as Big Data. In fact, it is ordinary data that requires 'big' ML algorithms to process it. That would not make any problem if everyone worked on cloud-based systems with unlimited bandwidth, but more frequently it is an exception. This leads to the emergence and development of the small data and TinyML concepts. They are used for the fast cognitive analysis of the most important data when the time and the resources are crucial.
We are likely to see the growing number of embedded systems powered by small data and TinyML in all spheres, including finance.
Higher customer engagement due to conversational AI
As far as data-driven customer experience in finance is concerned, it is clear that 2020 goals for digital financial services will include reducing friction and hassle, simpler and cleaner interfaces, and faster performance.
Customers expect rapid responses and 24/7 communication with the brand. The AI-based interactions with financial services providers are able to meet such expectations. With the help of more refined data analytics, AI chatbots will become more human-like and help create enjoyable experiences, with a higher level of personalization and immediate problem-solving.
Experts say about an estimated 3.150% growth rate of AI-powered chatbot interactions in 2019-2023, so it is clear that conversational AI will remain there and demonstrate growth.
Low-code and No-code AI solutions making it all easier
Long gone are the days when businesses required a team of engineers and data scientists to develop any sort of AI/ML solution tailored to their business needs. Module-based solutions with a high level of automation are becoming more popular and by 2030 are expected to generate an additional revenue stream of $187 billion. According to Gartner's research, 65% of organizations are planning to use low-code or no-code solutions in the future to cut down software development costs and time-to-market and embrace the industry changes faster. We have covered the frequently asked questions about no-code AI in one of our previous blog articles.
GiniMachine is one of the most outstanding examples of no-code AI for decision-making, predictive analytics, and risk management. It can be used in financial services, telecom, retail, and other industries. 
It helps to build complicated predictive models using historical data in a few clicks. The implementation of such models helps to reduce risks in lending and customer retention and to increase cross-sell and up-sell opportunities. You can learn more about it on a free live demo.
Serious impact of the Metaverse
Perhaps the most discussed piece of news recently is Facebook changing its name to Meta, and it's no wonder. Metaverse, a relatively new notion for a shared virtual space that will impact the financial services industry as well. With the development of the Metaverse, the crypto, NFTs, and digital tokens the structure of online finance in 2022 will be changing. It is a lot more than just a simple rebranding, and we are watching it closely to let our readers learn more about the trends.
What Banks and Fintech Don't Want to Miss in 2022?
Strategic planning for a step-by-step digital transformation can demonstrate the weaknesses, growth points, and additional opportunities that the financial institution has. For example, if the business focus includes better customer service, the AI chatbots may be the tech of your choice to invest in. If the priority is loan portfolio improvement, then AI-based credit scoring and no-code predictive analytics can be the focal points in the coming year.
Ready for tech updates? Contact the GiniMachine team to learn more about it.
November 17, 2021 • 1 year
By GiniMachine
Related Articles
Subscribe
Get the latest news and views from Ginimachine delivered to your inbox.