Back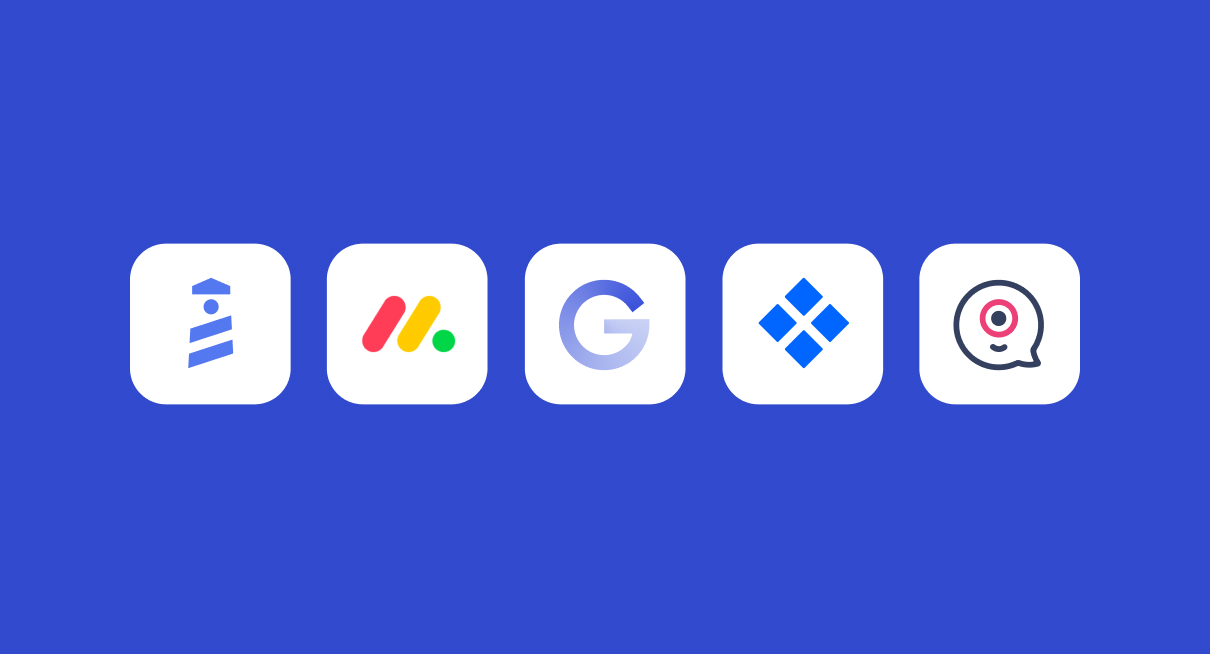 AI
Top 5 No-Code AI Platforms to Build an SME Tech Solution
Gartner estimates that 80% of technology solutions will be built by non-technology professionals by as early as 2024. No-Code AI platforms, such as app and website builders and API solutions, deliver power right into the hands of entrepreneurs and creators, allowing them to develop the tech add-ons their offering needs faster and more efficiently. With such a positive market sentiment, it's essential that businesses hoping to grow in the future take note now.
What's a No-code AI Platform and What Should You Know about the Technology?
No-code means no coding. No typing lines into a computer. No complicated algorithms. Instead, it's technology that helps companies solve challenges they face faster. For example, building apps and websites, completing analytics, automating processes, and more.
It's likely you're even using some of the best no-code AI platforms right now. But what are the benefits of no-code AI platforms over custom-built from scratch solutions?
Easily customized to meet business needs. With no-code AI, it's generally a straightforward process to getting the solution the way you want it. This can be used to create a fully developed solution to forming a vital part of an MVP (minimum viable product).
Traditional solutions take longer. No-code AI is a faster way to develop solutions and test them. With estimates for custom solutions ranging from 6 months and up, no-code AI provides an attractive alternative.
Cost-efficient for businesses. No-code platforms may be a more cost-effective solution for your company. With no need to build custom software, no-code can deliver on functionality and cost.
Collaboration friendly. While with custom solutions, you may get a fully tailored piece of kit, with no-code, you have the power of more than one mind at work. This allows you to collaborate on projects and design in a way that suits your company.
Accessible for everyone. Traditional software development meant that the developers had a lot of say over what could and couldn't be done. No-code delivers the potential to break barriers down and try to discover a practical solution that works.
Best AI Platforms in the No-code World for Businesses Today
Let's take a look at these well-known best AI platforms and hidden gem non-code solutions to find one or more (mix and matching is ok) that suits your business needs.
Akkio
Data-driven decision-making tool. Akkio is one of the best AI platforms out there for transforming data into insights. Fans of the no-code platform say that it's a great tool, especially for those without the budget for a data scientist. It allows businesses to predict and scale using powerful data. With an estimated revenue of over $1.16M, the proof is indeed in the profit.
Monday.com
You've probably seen the ads online, but have you tried this no-code planning platform? If not, it's time to give it a spin. Rated as 4.5 stars on popular review site G2, Monday.com is an open platform that allows almost anyone to manage projects digitally. Users say it helps with productivity and processes, allowing them to get more done. Although the jury is out as to whether it will overtake market-leader Jira, the platform is certainly giving the giant a run for its money. 
GiniMachine
AI scoring tool GiniMachine is a powerhouse in credit scoring analysis. While this isn't the only use of the solution—it's a great predictive analytics tool as well—it is effective in helping financial, insurance, e-commerce, and other companies make accurate decisions. A relative newcomer to the market, the tool is making waves among early adopters.
UserGuiding
Onboarding the right way is a major pain point for many companies. UserGuiding takes that process and makes it simple. With IATA, OLX, and Canopy among its users, UserGuiding is a tried and tested solution. Listed as having 4.7 stars on G2, its fans love the platform's UX and accessibility.
LandBot
Automated communication is becoming ever more popular, so it's no surprise to find no-code AI platform chatbot tool LandBot in this top 5 list. LandBot is a tool that helps convert, keep and please clients to ensure they get the responses they need in real-time. With 4.7 stars on G2, users love the quick time to market and excellent customer support. Giving the best of both worlds, LandBot's teamwork to solve any issues met by users when onboarding chatbot for real-life usage.
Best AI Platforms Right Now
These top 5 no-code AI platforms mark some of the best emerging technology on the market today. As the no-code industry continues to evolve, it's likely that we'll have many more promising examples that will help companies work more efficiently and better connect with their clients.
If you have an AI no-code solution that you'd like featured, feel free to drop us an email and we'll take a look.
Book your free live demo and get to know the no-code AI platform in 30 minutes.
June 14, 2022 • 6 months
By GiniMachine
Related Articles
Subscribe
Get the latest news and views from Ginimachine delivered to your inbox.