Back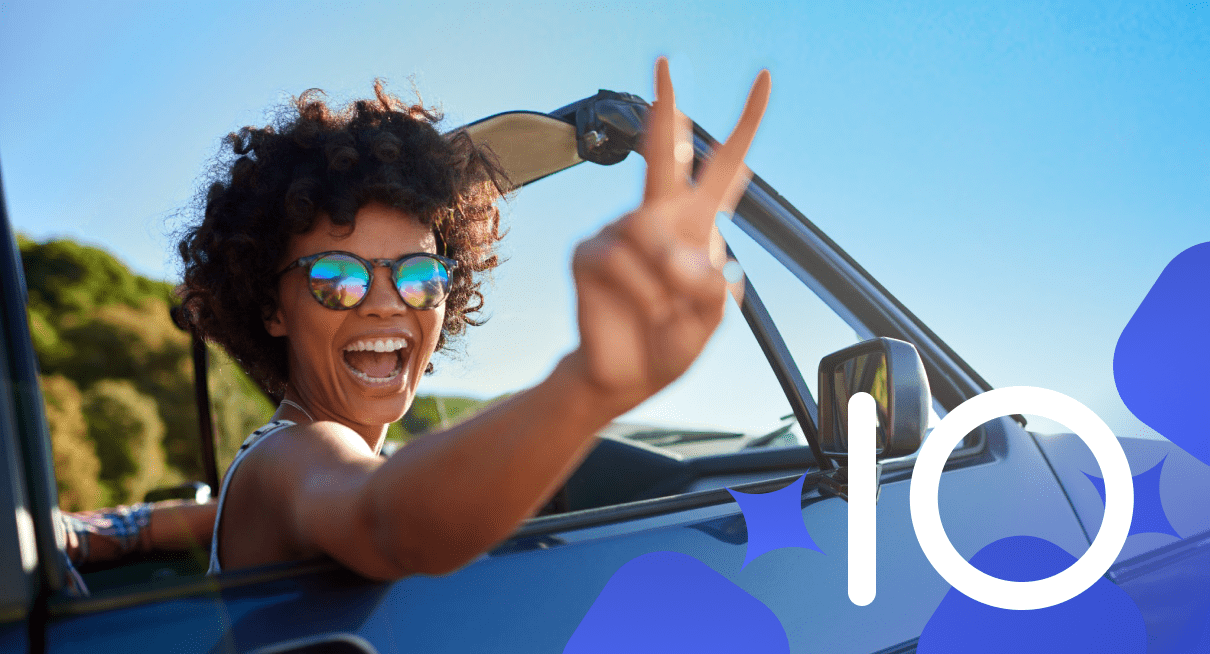 AI
AI, ML, and Data Analytics in the Automotive Industry Loans
Automated solutions built using machine learning (ML) and artificial intelligence (AI) technology are being implemented in all areas of fintech, from online trading to insurance. The auto lending and data analytics automotive industry is no exception. In fact, the usage of ML and AI for lending in the auto industry is growing by the minute as loan providers are keen to take advantage of technology that empowers clients to get the car of their dreams while ensuring the transaction is profitable for the provider. 
However, like onboarding any new technology, it's not without its hiccups. That's why we put together these top ten industry insider tips for lending in the auto industry to get you started on the right path.
Top 10 Hottest Tips for Auto Lending Providers
1. Know your technology
Buzzwords like AI and ML have been around for a while now, but do we know what they actually mean and the powers and limits of such technology? AI stands for artificial intelligence, and it can be used to perform various business functions, such as automation, visual perception, decision-making, speech recognition, and more. Essentially AI functions similarly to human intelligence. However, it is limited by the data and algorithms it is given. Meaning the gap to complete AI is sometime in the future. Meanwhile, ML stands for machine learning. This technology allows the AI to continuously learn and adapt its algorithm based on data given and data which is continuously received during its working lifespan.
If this sounds a little bit confusing, let's break it down and find out what this actually means. We can take the Gini Machine as an example. Gini Machine is an AI/ML credit scoring platform that uses data and models to predict credit scoring. By inputting data, the platform's predictive analytics automotive industry helps your business decide how effective a law might be and the risk of default. With ML, the models are constantly learning based on accumulated automobile data analytics. This means your credit scoring is always up to date and ready for action.
2. Get your goals straight
Neither AI nor ML on their own will ensure your business success. However, when implemented in the right way, these tools can work to empower your business to become more intelligent, efficient, and effective in the work it does. AI/ML are transformational tools that will let you onboard more customers and reduce risk when used the right way. That's why it's important that before you start to onboard such technology and invest, you get your goals straight. That means deciding specifically which business problems you would like them to solve and tailoring your AI/ML solution directly to this purpose. Without it, you risk adding an unusable technology that won't have a tangible impact on your business.
3. Decide between fully custom or low code
Now that you know a little about the technology, it's time to decide precisely what you need it for. For some businesses, fully custom auto credit software is the way forward. In our experience, this is particularly the case if you have unique business needs or a specific niche that needs extra care or attention. From car dealership analytics to the whole data analytics automotive industry – сustom software can help you address these needs in the most efficient way, while working with a dedicated team.
However, if your needs are not overly complicated or quite standard, onboarding a low-code auto credit software solution code is for you. Low-code modules can quickly be onboarded and adapted into your current technology stack while not requiring too much specific expertise on your side. But that's not to say they're inflexible or not tailorable. In fact, modern low-code solutions allow you to adapt the technology to your business, offering a combination of flexibility and speed to get your auto financing solution off the ground as fast as possible.
4. Focus on overall lifetime value
Fast doesn't always mean better, nor does onboarding AI or ML just because another company is doing so. Instead, when it comes to upgrading your auto credit software, it's vital that you focus on the lifetime value of the solution at hand and look for the right tools for your needs in predictive analytics automotive industry. To get there, you might consider undertaking a total cost of ownership (TCO) analysis to get you started and work from there.
5. Auto loan credit risk model
Not every client that comes into your offer is a good candidate for a loan. In fact, this could be a very risky approach to take. That's why, when it comes to your auto lending business, one of the best tools you can get is car credit scoring as standard. Onboarding a credit scoring module helps you evaluate the creditworthiness of your potential client and how likely they are to repay the loan. Data analytics in automobile industry and modern credit scoring modules go beyond the standard approach of traditional credit scoring and use the latest AI/ML technology to analyze real-time data to ensure your decisions are based on fact, not outdated statistics.
6. Know your customer—KYC and beyond
For any fintech, there are two golden standards to abide by no matter your territory. These are Know Your Customer and Anti-Money Laundering. That's why it's vital that no matter the technology you decide on to boost your business, these two elements are included. Not only will KYC and AML procedures help you identify a legitimate client from a fraudster, but they will also aid you in delivering cost-effective services to the rest of your clients as you reduce your exposure to fraud.
That said, knowing your customer doesn't end with KYC and AML. Instead, these are just the beginning. With the right AI/ML tools for automobile data analytics in your tech stack, you can empower your business using smart software to combat fraud and ensure safety for the rest of your clients too.
7. Empower your business with data
Data analytics in automobile industry go way beyond risk reduction for your business. In fact, they can also empower you to make future business decisions too. Not only do AI and ML analyze the current data they have, but they can also store and analyze future data as well, and this can be used for various purposes, like dealership analytics.
For example, credit scoring for car dealers can detect patterns within loans that indicate not only risk but also preferences for certain car brands. This means that dealers may seek to specialize in the future or source particular cars for their showroom—basic supply and demand. Or consider tailored services. By analyzing sales and loan data, auto loan providers can tailor the services and loans they offer and their conditions to meet actual, not supposed, market needs.
8. Manage your business risk in a smarter way
Any business manager knows that managing risk is one of the critical elements to success, and when it comes to issuing and administering auto loans, the case is no different. Knowing how to manage credit risk using the right technology helps your business avoid entering into unprofitable loans, allows you to offer more competitive results, and improves customer satisfaction. For auto lending providers, the benefits of credit scoring help you gain auto finance analytics, as well as dealership analytics to manage your business risk in a more efficient, intelligent way.
9. Don't invest in technology that you don't need
While we believe in the power of technology, we always caution our clients against investing in technology they simply do not need. Not only is this costly and confusing for your staff, but it can also cause tech debt that your business simply doesn't need. Many are lulled into upgrading their technology stack in car dealership analytics based on what competitors are doing, which is not always the best path forward. Instead, we believe it's vital that your upgrade precisely suits your business needs and is tailored to do so.
So, first things first, always sit down and analyze which business problems you are seeking to solve with your AI or ML upgrade and consider how appropriate the solution is for your particular business. If you need some help, our team is always on hand to discuss.
10. Get the right provider onboard at the start
Just like you wouldn't build a house without an expert, embarking on the journey of AI/ML tech upgrade without the right software partner is a risk not worth taking. Getting the right team on hand at the start helps you decide on the right software solution for you, choose between fully custom and low-code, and lowers the risk of additional costs down the line. Equipped with a knowledgeable team, you set yourself up for success and ensure you get the right tech solution for you the first time around.
Why Should You Consider Software For Data Analytics Automotive Industry Right Now?
Demand for new cars is growing right now, with GM reporting a growth of 4.8%, Toyota 9.4%, and AG 10.8%. Meanwhile, supply remains low due to a computer chip shortage, a requirement for new engines. For lending providers, this period of growth is an excellent time to capitalize on a growing market and upgrade their loan offering capabilities. In doing so, your company can stand to make your processes more efficient, reduce business risk, and improve your overall service, and what better time to start than right now.
Want to know more? Contact the GiniMachine team.
August 26, 2021 • 1 year
By GiniMachine
Related Articles
Subscribe
Get the latest news and views from Ginimachine delivered to your inbox.