Back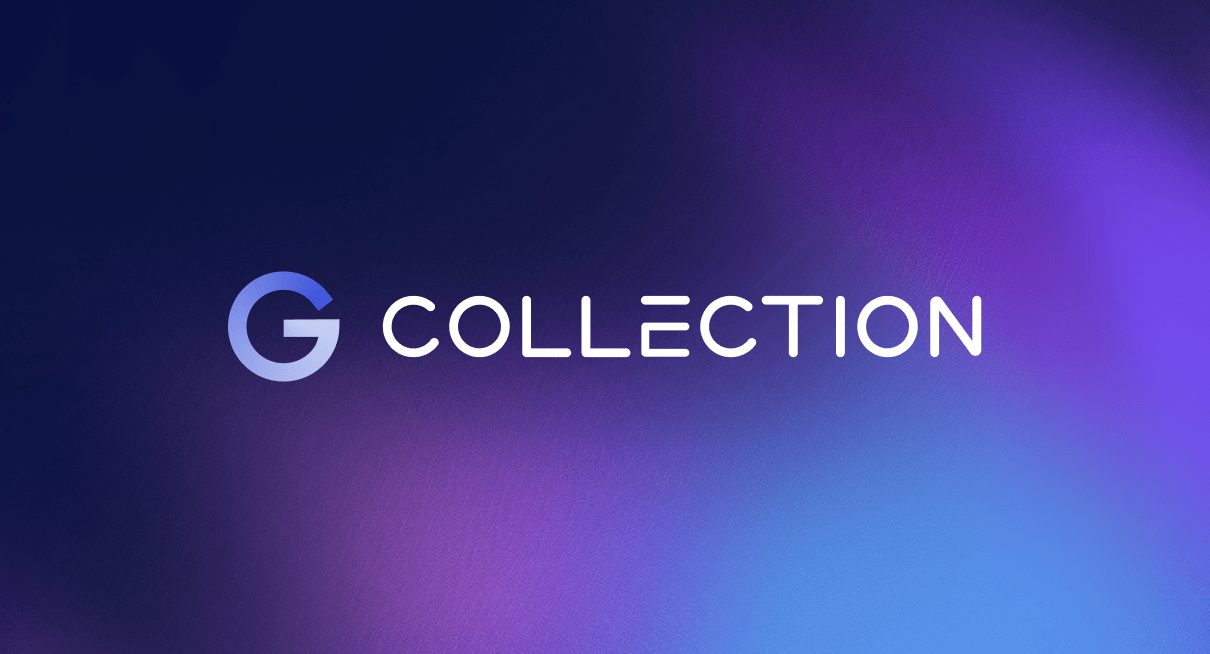 AI
GiniMachine Announces The Launch of the Debt Collection Edition
We are thrilled to announce the launch of GiniMachine Collection Edition, a new and unique AI-powered debt collection software designed to help Fintech businesses work more efficiently and faster. Since the release of our SaaS version, we have made great strides in improving the user-friendliness of our platform.
Our debt collection software helps lending companies and debt collection agencies tackle a wide range of challenges.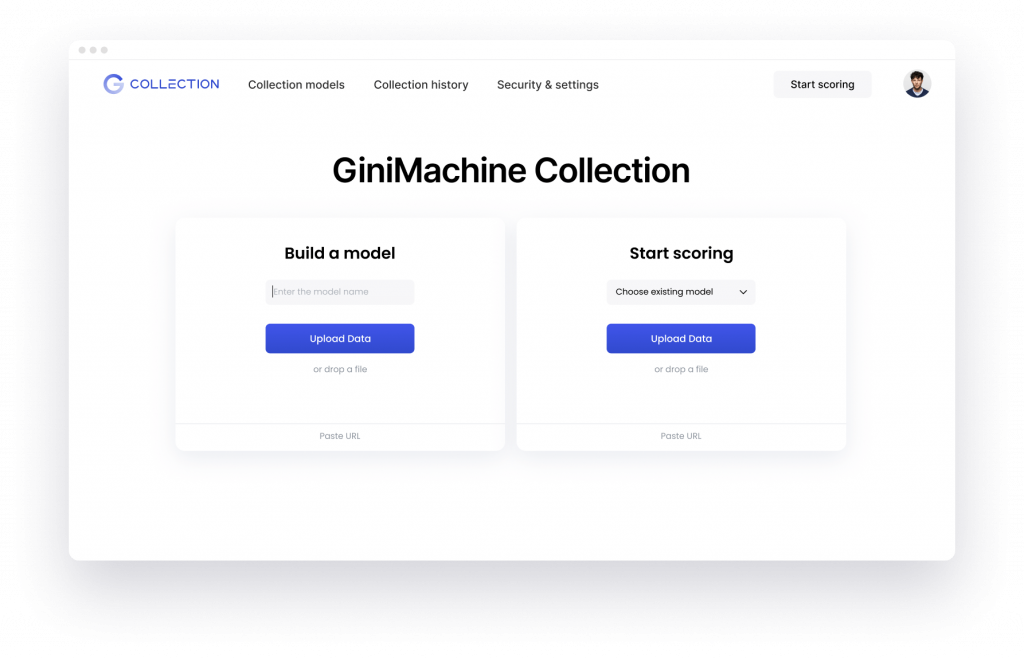 Build a predictive model for managing debts
GiniMachine ML engine utilizes your historical data to prepare, train and validate a collection predictive model within just secs. The model will aid in making informed decisions during debt collection scoring.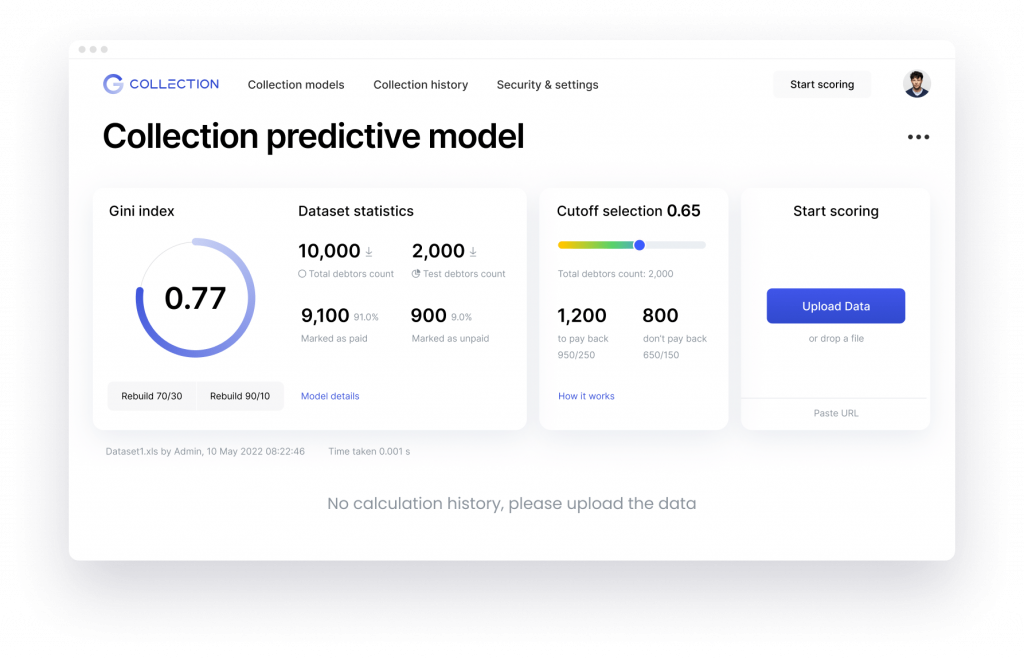 Save resources and reduce operational costs on debt collection
By focusing only on debtors who have the potential to repay, AI debt collection solution enables you to save valuable time and resources.
Audit your credit and collection department
Identify areas of growth and receive valuable insights into your current credit and collection department's work. These insights can be scaled to improve your debt portfolio performance, do segmentation in your business, and optimize your debt collection efforts.
Get the best debt collection strategy
Obtain customized and unbiased strategies for communicating and working with debtors. Our algorithm will let you know which communication channels and how many actions will bring you a payback, helping you improve your debt collection and cash flow management.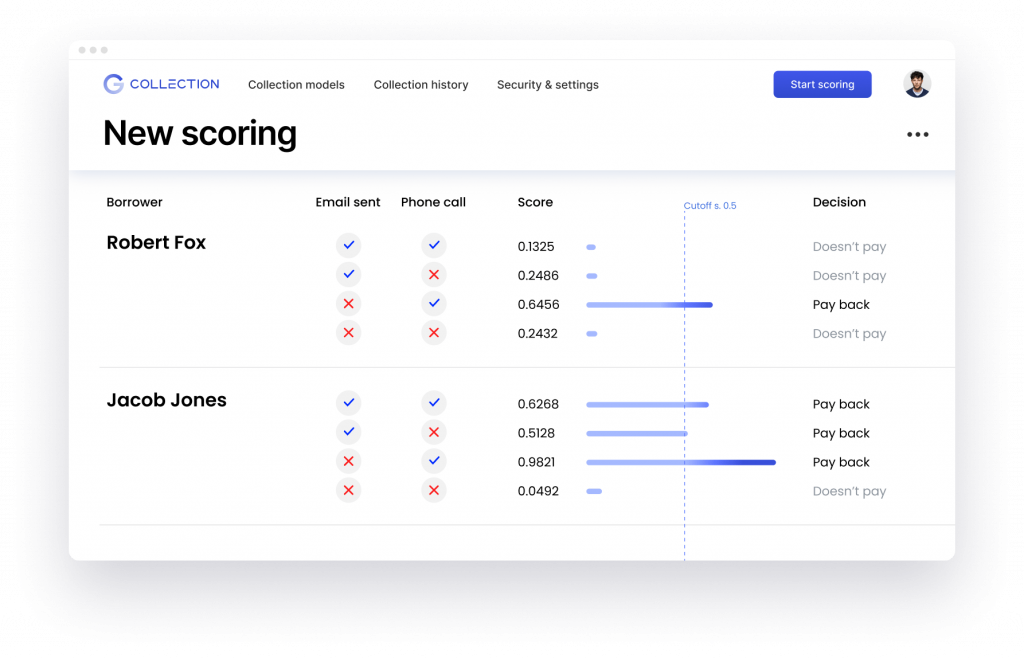 Monitor model accuracy
Our model monitoring feature ensures you are up-to-date with any changes that may affect your debt collection efforts, such as new laws, regulatory changes, extreme conditions, or pandemics. You can rest assured that GiniMachine will keep you informed and help you adapt your strategy accordingly.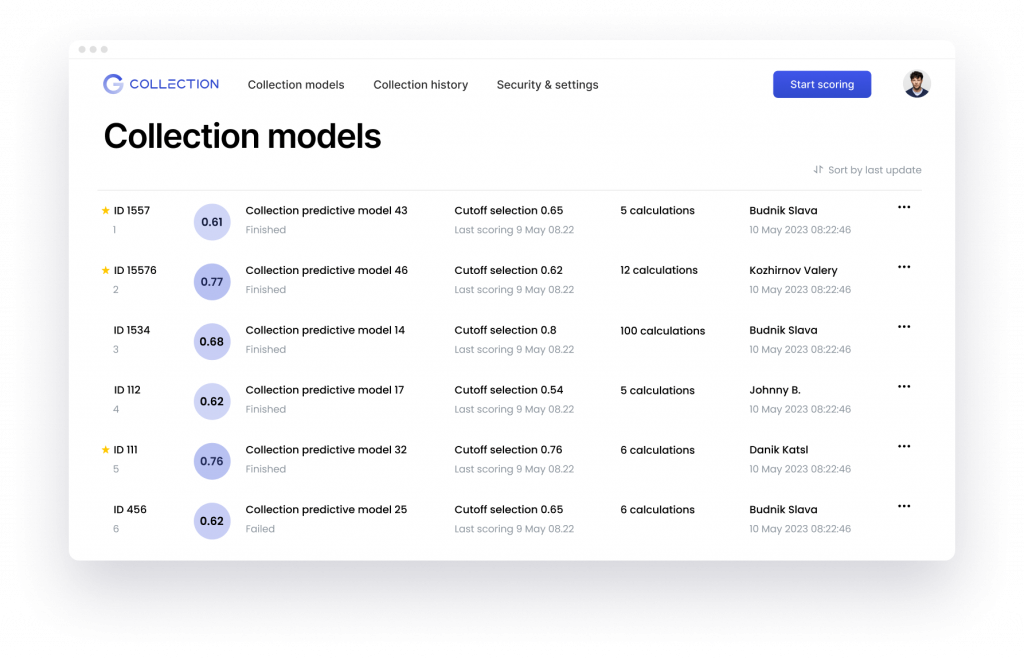 Who can benefit from GiniMachine debt collection software?
Alternative lenders
Reach out to the GiniMachine team if:
Your business has a large percentage of outstanding customer debt;
The collection takes a lot of time;
You are interested in retaining debt obligations;
Your business needs to drastically reduce NPA/NPLs.
Our software is designed to work in various niches, including consumer lending, microfinancing, mortgage lending, commercial lending, auto finance, etc.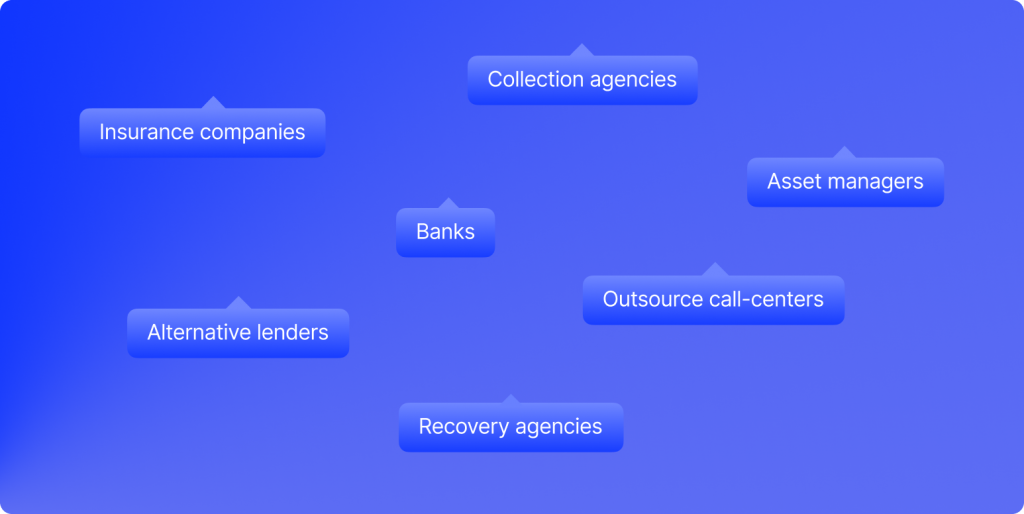 Debt collection agencies and debt buyers
Our solution is a perfect fit for the following use cases:
Your team's capacity is insufficient to meet debt repayment rates;
Pre-purchase credit portfolio evaluation is biased by human errors;
The collection portfolio segmentation process is manual and time-consuming;
You need to choose the best debt collection strategy with minimum operational costs.
We are excited to introduce the Collection Edition, a project we've put much effort into. Our product is an excellent solution for those who want to make decisions based on historical data and who lack confidence in their credit and collection departments' approach.
When do you need AI debt collection?
If there is a lot of manual work
If you are still working in Excel
If the percentage of debt has become enormous
If you need to segment your debtor base
If you lack confidence in your credit department's approach
If you want to make decisions based on historical data
Conduct an audit of your debt collection department using GiniMachine and take advantage of our 30-day free license to try our AI-fuelled solution today!
May 4, 2023 • 3 weeks
By GiniMachine
Related Articles
Subscribe
Get the latest news and views from Ginimachine delivered to your inbox.