Back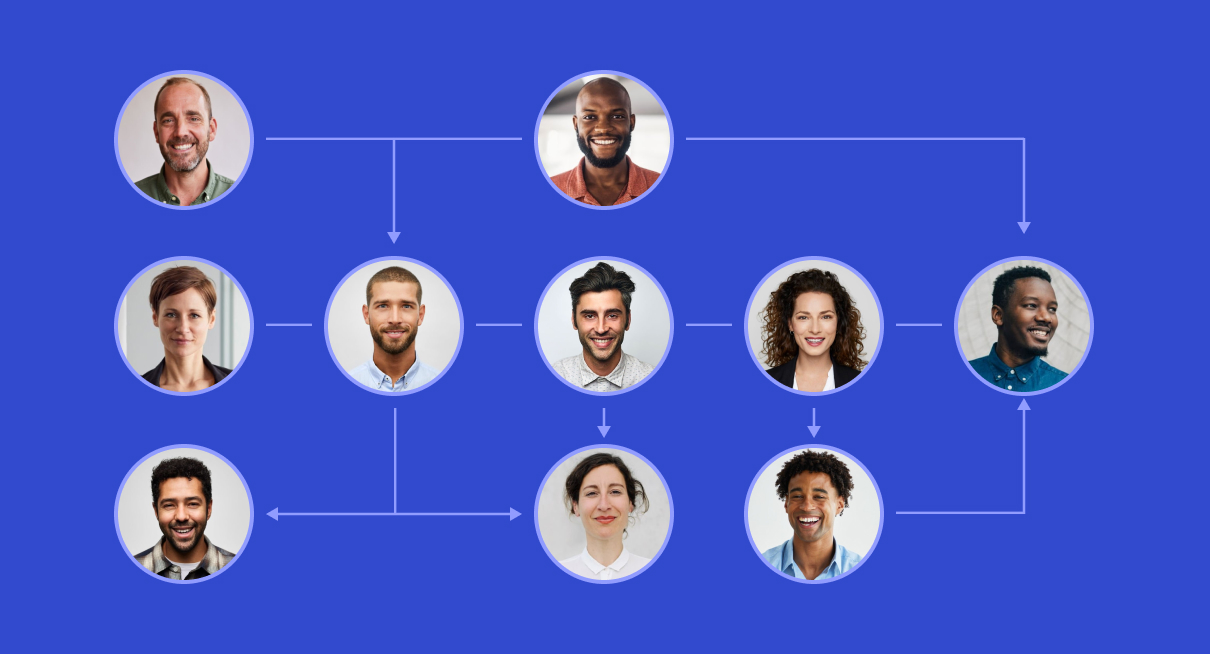 AI
5 Benefits of AI-Powered Workflow Automation for Your Business
Productivity and business success are intrinsically linked. As a result, business leaders are always looking for new ways to improve team productivity and maximize output with minimal input.
While empowering team members with training and incentives can help, business leaders must give their employees the tools they need to perform at optimal levels. Here is how AI-powered workflows can help businesses unlock high levels of productivity.
The State of Productivity and the Search for Optimal Workflows
During and after the pandemic, organizations have been pressured to transform operations digitally, and the number of digital interactions between customers and businesses has increased dramatically. Therefore, companies must quickly identify suitable business processes to be automated as soon as possible.
Organizations undergoing digital transformation need to adjust to more complex workflows. As a result, organizations have been investing in automation processes such as robotic process Automation (RPA) and business process management (BPM) for the many benefits they provide.
Using artificial intelligence to automate business processes gives them a boost and helps to simplify processes and improve overall efficiency.
According to McKinsey, about 31% of businesses have automated at least one business function. In the same research, they predicted the workflow automation market would grow at 20% annually, and is expected to reach $5 billion USD by 2024.
The Barriers to Productivity for Modern Employees
Maintaining productivity in organizations can be challenging, primarily when dealing with hybrid and remote workforces and digital transformation. Many barriers can impair productivity in the workplace. Here are the most common:
1. Complex processes
While companies with high productivity levels usually have seamless processes, many still rely on manual tools for processes such as recruiting and onboarding. Thus, the go-to-market time is long, and the process is tiresome. Automation is key to achieving efficiency in these areas.
2. Lack of appropriate technology and tools
Legacy or poorly integrated tools and technologies can cause more harm than good. Employees may waste time switching between separate and non-integrated software and having to fill the gaps manually, with the consequent risk of errors.
3. Poor data management
The massive amounts of data generated and managed by any modern company can overwhelm employees and IT teams. Information overload can impact productivity and generate errors. People get distracted, make more mistakes, and take longer to complete tasks. Besides, poor data management means the company is not capitalizing on the value of the data it collects.
Poor data management leads to low data quality, and this can damage a business and the company culture. When data is not well classified it can cause wrong analysis and poor business decisions. You can lose customer data, inadvertently fail compliance, and even risk your intellectual property. Ultimately, this can raise security risks and make your business vulnerable to data breaches and loss.
How AI-Powered Workflows Can Help Businesses Overcome These Challenges
Efficient workflows are the mark of a successful company. AI workflow automation improves manual tasks that are usually time-consuming and vulnerable to errors. Here are three of the benefits of implementing AI-powered workflow automation.
1. Save costs and increase profits
With the right technology stack, companies can reap more profits by saving time and costs. Employees become more efficient and productive, there are fewer mistakes, and processes run smoothly.
AI can help save costs by automating labor-intensive tasks, thus reducing the time and resources required to complete them. Also, it provides the ability to analyze data in real-time, which means you can fix issues in the workflow more efficiently. Automation also reduces human input and reduces the risk of costly mistakes while providing more consistent results.
2. Maximizes the value of data
Artificial intelligence enables organizations to manage their data better. You can streamline the data lifecycle, and arrive at insights more quickly than traditional workflow processes, easing the load for your staff. An AI system can learn and build custom machine-learning models that help you maximize the usefulness and value of the data your company collects.
3. Simplifies workflows
Automation simplifies processes by eliminating manual tasks. This, in turn, increases productivity and eases workflows. In a Salesforce survey, 74% of respondents found automation helped their employees save time—between 11% and 30%—compared to manual processes.
Time saved by workflow automation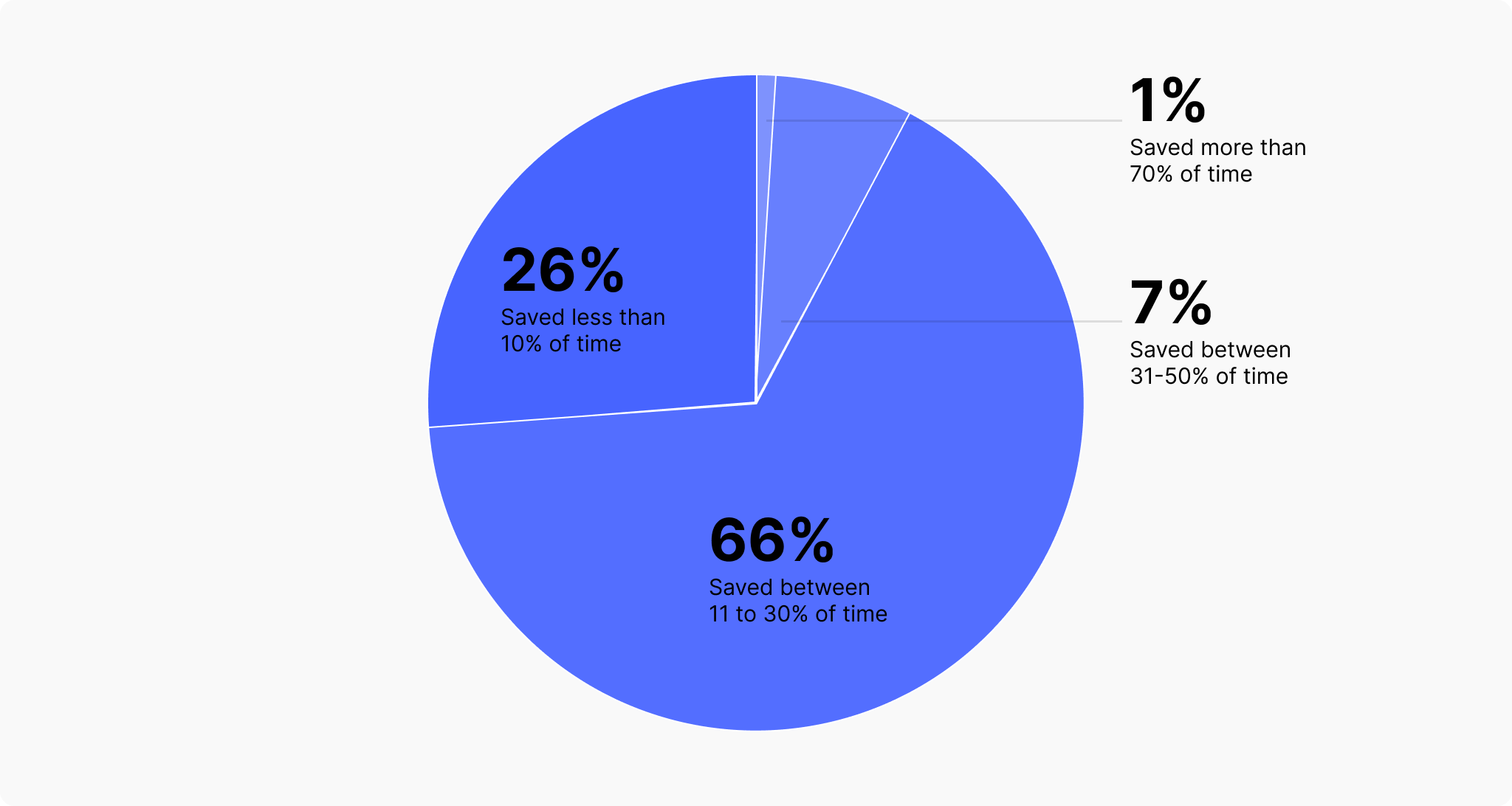 With an AI-powered automated workflow, operational processes go smoother, freeing resources and accelerating the go-to-market timelines, creating a shorter revenue cycle.
Use Cases for Automatic Workflows
AI automation is highly effective for managing workflows and productivity and achieving long-term efficiency in an organization. Here are some use cases for AI-powered workflows:
Offload repetitive tasks:Task automation is one of the most popular uses of AI-powered tools. Manual, repetitive tasks waste time and resources, so look for ways to automate optimization processes. Some tools allow you to create workflows in minutes, which results in more agile operations.
Use it to build an efficient omnichannel structure: Every omnichannel structure requires efficient workflows, which today is impossible without AI-powered software and automation tools. Those tools streamline operations and minimize human error.
Analyze data: Use AI-powered workflows to improve your internal and external data analysis. The AI allows you to create better workflows to protect the data and the bottom line.
Automated Workflows Empower Your Business
Artificial intelligence and automation can support your employees to achieve better operational efficiency and a better-looking bottom line. The potential impact of AI-powered workflow automation extends across industries and verticals—not only because of the ability to automate repetitive tasks, but AI offers businesses the chance to discover new areas to streamline processes, helping them stay ahead of the competition.
Author bio
Loretta Jones is VP growth at Acceldata.io with extensive experience marketing to SMBs, mid-market companies, and enterprise organizations. She is a self-proclaimed 'startup junkie' and enjoys growing early-stage startups. She studied Psychology at Brown University and credits this major to successful marketing as well as navigating a career in Silicon Valley. She's a nature lover and typically schedules her vacations around the migratory patterns of whales and large ocean creatures.
December 13, 2022 • 2 months
By GiniMachine
Related Articles
Subscribe
Get the latest news and views from Ginimachine delivered to your inbox.