Back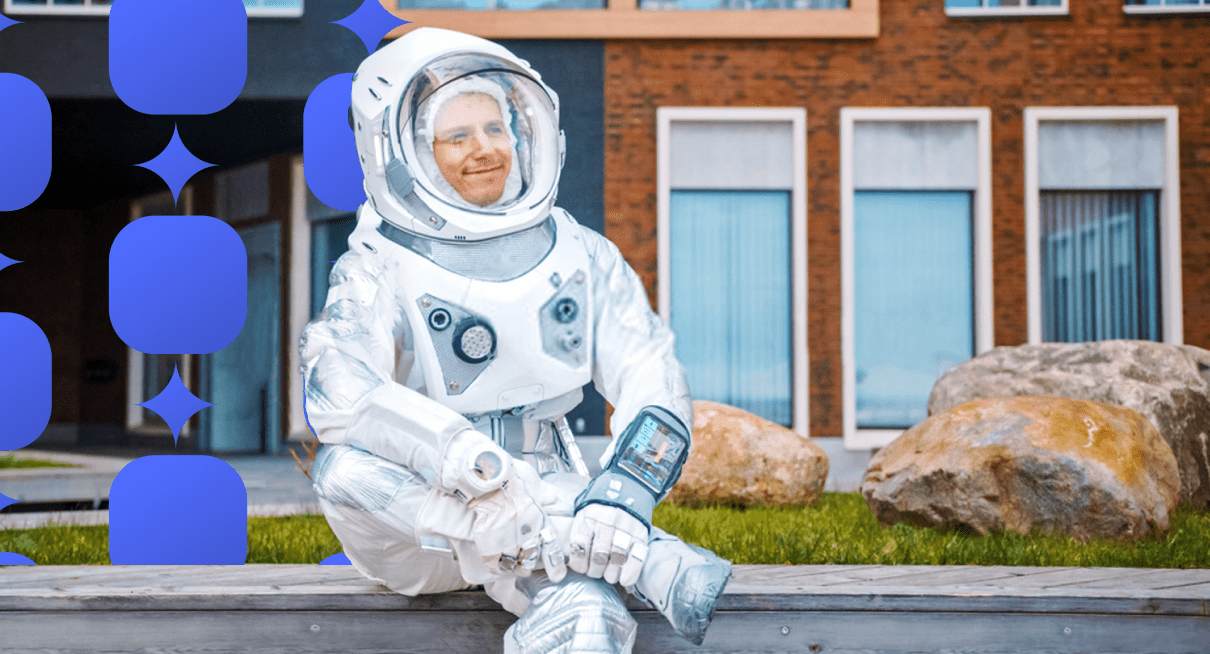 AI
Future of Mortgage Industry: Artificial Intelligence in Lending
Artificial intelligence or AI is quickly changing the way mortgage lenders interact with borrowers and manage resources. Considering the future of mortgage industry, it's likely that AI will touch every aspect of mortgage lending experience. So, what to expect from AI mortgage lending? Let's find out.
The real estate lending market size is immense. Companies in the U.S. only sell over 10 million commercial properties and houses every year. According to the latest report by the Federal Reserve Bank of New York, the mortgage debt is topping $9 trillion. Including mortgages from businesses, it tops $15 trillion. Mortgage lenders aggregate millions of borrowers' data and they need AI to harness them. 
Following the Forbes report, 56% of mortgage lenders agree that AI revolutionizes key processes. AI can find patterns to predict borrowers' behavior and habits thus helping lenders earn more. It brings the future of mortgage industry – AI-powered lending. Here're five predictions for how AI will change mortgage lending over the next decades.
How AI Decision Making is Transforming the Mortgage Industry
Mortgage processing and artificial intelligence are a perfect partnership due to the lots amount of data mortgage lenders work and manage in various resources, tools, and formats. Mortgage lenders effectively invest in AI to take over mundane tasks, reduce manual errors, fasten decision-making, and simplify the lending process.
Here're four ways businesses see the future of mortgage lending with AI and machine learning.
AI will be more interpretable with loan software
The current benefits of mortgage machine learning in lending are the following:
reduction of non-performing loans
boost in the loan portfolio
expansion of customer market, including thin-file borrowers
effective debt collection and customer behavior prediction, etc.
The majority of AI solutions are in their early development phases and will continue evolving in the coming years. Though nowadays developers experiment with decision making, credit scoring processes, chatbots, and drive the entire lending process automation, the technology will get backed into every aspect of the ML mortgage lending experience.
Importantly, artificial intelligence in mortgage lending solutions can be easily integrated with ready-existing mortgage software. ML-powered tools help lenders do more and focus on value-adding work. It streamlines experience across mortgage processes and customer journey. If your tool doesn't have an AI component today, it'll be a significant target for the business to struggle with the competition soon.
AI will make lenders insulated against crises
The Covid-19 crisis crashed onto the world economy and disrupted the mortgage market as well. The crisis revealed lots of gaps and issues in how flexible companies are and ready to adapt fast to challenging situations. As a result, companies that were able to work remotely were much more resilient than others.
This's the area where AI can help businesses react to unique challenges. Statistically, 45% of mortgage lenders believe that AI-powered companies will be better positioned to operate after the pandemic. By digitalizing and AI-optimizing lending processes, lenders can maintain strong operational efficiencies, score loan applications accurately, and grant credits fast and easily.
AI will determine creditworthiness for borrowers with limited credit history
Many companies are using artificial intelligence in mortgage lending to analyze alternative data and predict creditworthiness. This is important for US mortgage companies who lack FICO scores and European, Asian and African lenders who need a solution for accurate decision making.
With AI, a mortgage lender can analyze any type of historical and customer data for scoring. Solutions like GiniMachine allow lenders to build prediction models that will perfectly fit every company since companies upload their data and their experience. Experimenting with models, a lender can find an ideal combination of parameters for the business and score applications based on it. The system finds out bad borrowers among others and predicts the probability of successful debt collection. The user needs only to decide whether to rely on the forecast and issue an ML mortgage loan or not. 
Shortly, you can expect scoring solutions able to draw data from online behavior, social networks, check search results, and many more. However, customers might not appreciate such deep interest in their online behavior which may not bring results in the end.
AI will streamline the existing loan process
Large mortgage lenders use AI to reduce underwritings and delays to increase profit per loan. The industry leaders already use AI to automate the entire lending process from onboarding to debt collection. 
For example, HES FinTech provides full mortgage lending processes automation to reduce routine tasks. The system can automatically form reports, drive statistics, collect applications, manage document flows, collect payments, etc. The software stands for the critical demand of customers and mortgage lenders. 
Wrapping it Up
The power of AI mortgage lending decision-making can be integrated into your company's software. By engaging the right technology on time, your mortgage business can cut off the risks of taking on default loans in the first place. To get started, find a reliable vendor and discuss your project in detail.
Want to try accurate decision-making? Get in touch with the GiniMachine team for AI mortgage lending.
September 2, 2021 • 1 year
By GiniMachine
Related Articles
Subscribe
Get the latest news and views from Ginimachine delivered to your inbox.