Back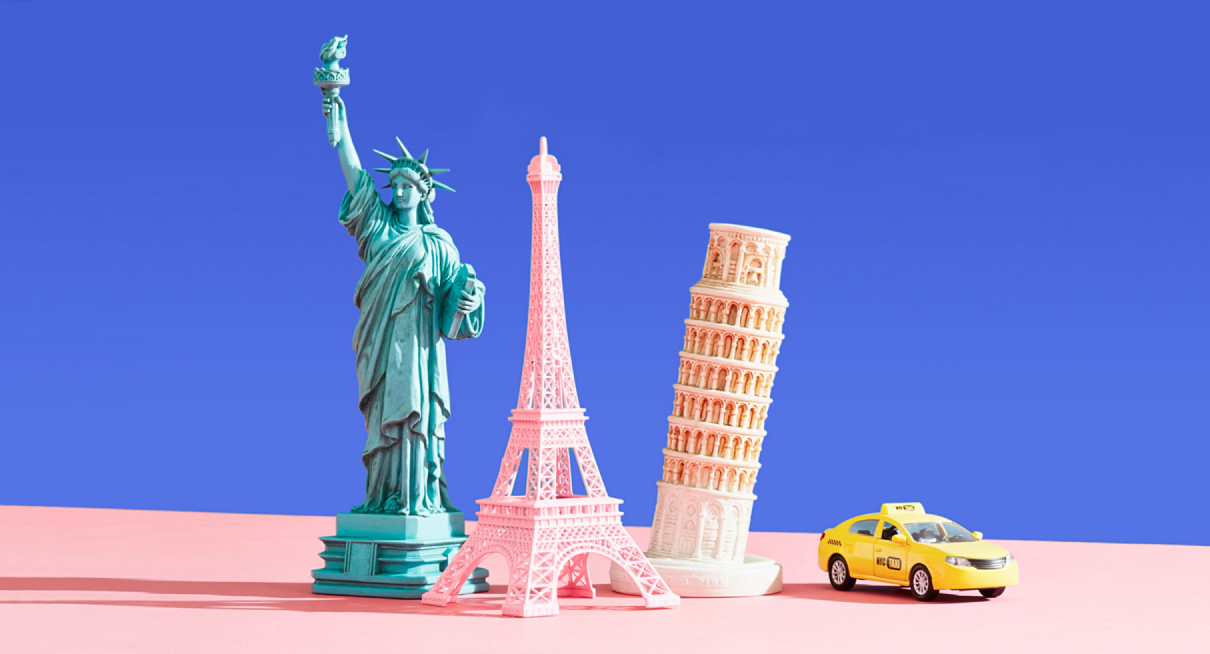 AI
6 Ways to Use AI in Travel and Hospitality
The rapidly changing and surviving pandemic travel industry is searching for ways to revolutionize its operations. Companies are searching for ways to optimize costs and automate processes in travel planning and lodging. AI-powered platforms and solutions seem to be a game-changer, but is that really so?
In this text, we cover the artificial intelligence examples in travel, discuss the advantages and difficulties of AI/ML adoption in this industry and see if it is worth investing in.
How Does AI Help the Automation in Travel Industry?
The use of AI in travel and hospitality is not new, the technology has already been integrated into many processes aimed at providing more personalized services for travelers, as well as making travel more accessible and affordable. You may have noticed facial recognition systems in airports that help save the time of employees and travelers and make the process more efficient.
Any other examples?
AI in travel booking
We almost forgot how it used to be when people needed to visit brick-and-mortar offices of travel agencies or purchase a newspaper in the destination city to find a vacation rental apartment. Today AI assistants and intelligent chatbots in the airline industry and other travel businesses can do this work. Instead of travel agents, they help people book flights, suggest more convenient options of transfer and accommodation, add car rental services, if necessary. The AI-based travel industry chatbots are now used by a majority of large travel agencies and are hosted on social media for instant access and a personal touch.
The AI-chatbots on Booking.com, Skyscanner, or Expedia help to solve the arising issues in minutes. For example, on Skyscanner, you can enter the 'anywhere' destination to get valuable suggestions based on your previous searches, preferences, and world trends. AI helps to sort the flights by price and show only the most relevant options. The algorithm also allows setting price alerts to cut travel costs. Technically it implements complex AI/ML algorithms and data science and requires vigorous investment, this is why smaller travel agencies may not be able to use this approach.
However, online booking suggestions based on search history and favorites, smart filters, and price ranges can be very helpful in building up the effectiveness of a travel agency.
Customer Service AI in Airports and Hotels
Artificial intelligence in hotel industry is widely used. Robo-assistants create a new reality for traveling, while AI in airports helps avoid queues and speed up the onboarding process, which is useful during the pandemic. The speed of answering customer questions is crucial for most people, this is why AI help decrease the average response time from 20-30 minutes to a few seconds. Artificial intelligence in hotel industry may include multilingual bots, luggage finding tools, flight rescheduling apps, and more.
According to CNBC, robots are likely to replace airport employees for the check-in process by 2030. Machine learning in hotel industry is a new reality: there is an entire hotel in Japan, which is 100% staffed by robots speaking multiple languages and helping guests with the check-in and check-out.
The AI-powered robot Connie in Virginia's Hilton hotel is another example of a connection between artificial intelligence and tourism. The robot successfully works as a concierge due to the IBM AI program and Natural Language processing technologies. She answers human queries, suggests local city sights to visit, and provides recommendations supporting the words with gestures to show directions and express emotions with colored lights. It is a great example of using machine learning in hotel industry. The ML system collects information about interaction with humans, learns from it, and adjusts communications skills and capabilities.
AI-apps for Flight Price Prediction
Technologies help travelers сatch flights at the lowest prices at the right time. The AI-powered smart price prediction apps, like Hopper. However, the business was hit hard by the pandemic in 2020 and by a great number of dissatisfied users trying to contact support to return their funds. The company suffered a serious reputational loss, and now is trying to recover from it. Who knows, would any other business take the niche and help it flourish in the post-pandemic times.
AI for Travel Disruption Management
Delays caused by human factors, technical breakdowns, or natural disasters usually lead to major inconvenience, especially when it comes to business travelers. Predictive analytics and artificial intelligence benefit automation in travel industry. They can gather weather forecasts and currently known information about delays to inform about disruptions in advance, and automatically suggest alternative solutions.
Customer Churn Prediction with the Help of AI
Artificial intelligence in travel and hospitality industry can be used in a variety of new ways as well. For example, GiniMachine predictive analytics uses historical data about existing and lost customers to automatically identify hidden patterns and warn about customers likely to churn. We implement it in banks and financial organizations, but the use of the system can be extrapolated to the travel and hospitality industry.
In this context, it means identifying customers likely to cancel a reservation or a flight. For such customers, travel companies, airlines, and hotels can create personalized offers or warnings to prevent churn.
AI Data Analytics in Hospitality
Data can be the key to hidden customer intentions, pain points, and demands. Hotels and travel companies may implement AI to analyze, sort, and utilize vast amounts of data quicker and more efficiently. It can help improve the guest experience and marketing efforts, uncover problems, and alert about the necessary human interventions. There are several cases of AI use by luxury hotels for these purposes.
Another way to use artificial intelligence in travel and hospitality industry is to implement sentiment analysis in social media. This option is widely used by airlines and hotels. The applications, like PaxPulse by Mindtree are created for airlines. The platform implements pre-built classifiers, algorithms, and ML technologies to decode passengers' moods and feelings to select the proper troubleshooting technique.
Predictions for Travel Industry
According to the International Air Transport Association (IATA), the number of air passengers may increase to almost 8 billion by 2036, however, the pandemic introduced certain edits. Nevertheless, people are likely to travel the globe and expect the recent technologies to accompany them for their convenience. For example, experts say about the following trends to evolve:
smart baggage handling
more robots and voice assistants
virtual and augmented reality
custom end-to-end travel planning, and more.
The travel and hospitality industry has witnessed a growth of AI-based apps, which was slowed down by the pandemic in 2020. At the same time, cautious predictions say the industry will regain its popularity and growth tempo in the near future. Artificial intelligence in tourism is potent to make traveling smooth and comfortable and support the level of customer satisfaction at moderate costs.
March 17, 2022 • 2 years
By GiniMachine
Related Articles
Subscribe
Get the latest news and views from Ginimachine delivered to your inbox.