Back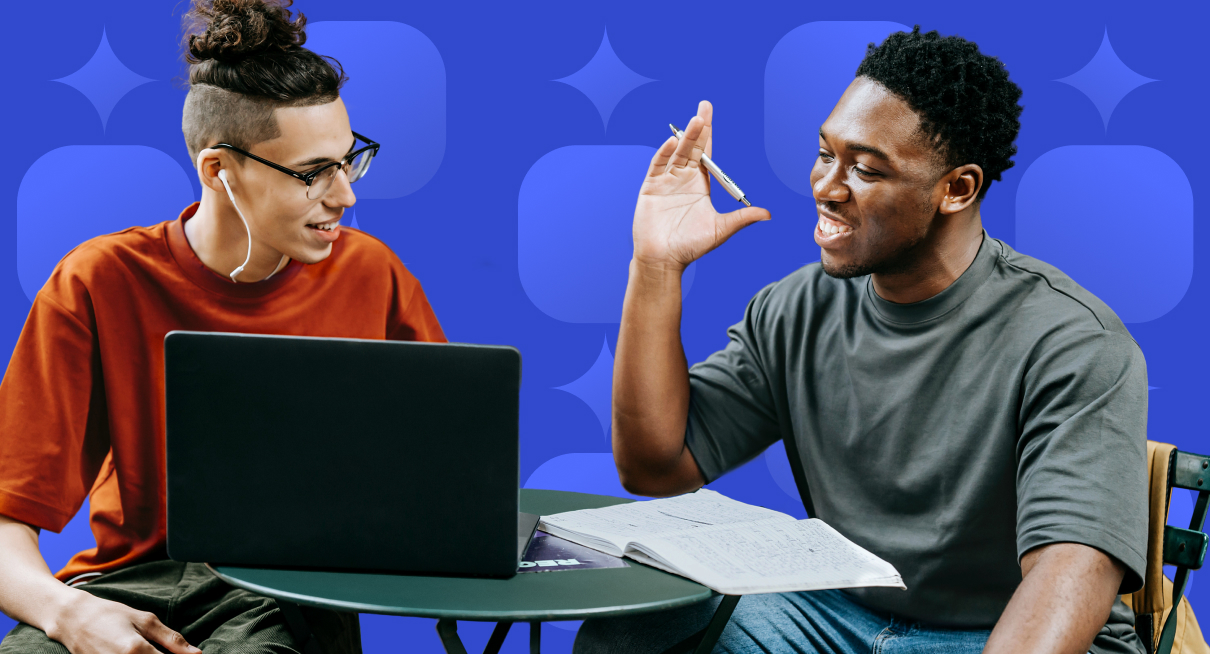 AI
AI in Education: Classrooms of the Future
When we think of AI, we normally think of high-spec tech with unaffordable price tags. And while that remains true in some cases, especially with the most cutting-edge solutions, some AI, or artificial intelligence, the software is finding an uptick in its usage across all industries. AI in education is no exception, and that trend is only set to grow. With a growth rate estimated at 47% over the past five years, AI usage in education doesn't appear to be slowing down any time soon. 
Is It Time to Rethink Teaching? How AI for Education Is Shaking Up the System
With a rise in the usage of AI solutions, should teachers be worried about AI taking their jobs? No. In fact, the opposite is true. Increases in the need for teachers range from a 9% rise in the US to a 108% rise in China to a whopping 208% rise in India, indicating that the need for qualified teachers doesn't have any plans to change its traction. Instead, AI has numerous uses supporting staff, managers, and students throughout the education process.
Educational content creation
Content in schools — otherwise known as learning resources, textbooks, etc.—is pre-packaged materials that are delivered in class without much personalization. Although this style of learning suits some students, it doesn't work for everyone, and that's where AI for education comes in handy. AI in education can help personalize course content materials and make them more interactive. For example, this may include suggesting additional materials based on the student's interests, quizzes, video lessons, exams, and even more.
Combined learning approaches
Education is no longer a strict in-classroom activity. Instead, it can take place anywhere. Although this is a massive leap forward, it is also a challenge for students and education providers. However, AI can make it easier. With tutoring solutions, AI grade monitoring, and blended platforms, AI in education can carve out a more integrated approach to future learning.
Automation of repetitive tasks
All teachers will agree that paperwork takes up a huge amount of their time. But what if some of that could be automated? Imagine taking the stress off teachers to fill in endless forms, documents, etc., and instead focus on active teaching. AI for education can automate some teaching processes, such as marking assignments, managing reports, student data, etc., in a more efficient way.
Monitor student progress and achievements
Whether you have 2, 20, or 40 students in your group or are managing multiple classes, it can be exceptionally difficult to monitor the work of individual students and even more so their learning dynamic. AI for education programs can track this data automatically and deliver a visual overview of the student and their performance at any time of the school year. Such an approach makes it easier for an educator to follow which concepts they have taught successfully and which may need to be revisited at a later date.
24/7 support for students
We all need support, especially in the school years, during periods of exceptional growth and development. AI and machine learning in education can allow students to 'keep-in-touch' 24/7 without the need to wake staff at midnight. Instead, AI chatbots can be created and allow students to follow forms to get the information they need, reducing worry for students, parents, and teachers. In addition, such solutions can also offer other support so that students in need of a little extra help can access it quickly and efficiently
Data analysis and grade predictions
During Covid-19, many schools found themselves struggling to predict grades for students. And often, this can be viewed as an unfair process that places exceptional weight in the hands of the teacher. Instead, education and learning analytics solution companies have come up with a solution — data analytics. Using big data in education can help predict students' grades more accurately based on past performance. Much so in the same way that technology like GiniMachine can predict loan data. But not only that. It can also alert if a young person's grades start to drop and act as a warning for educators to pay additional attention to this particular student — reducing issues before they worsen.
Educating the educators
AI in education isn't just for students. It's for teachers too. As well as being used to deliver first-class educational programs, AI can monitor and deliver feedback on teacher performance and suggest learning activities that can help them improve and deliver more effective lessons.
Pros of AI and Machine Learning in Education
As we can see, AI in education is quite diverse, so it's only logical that each approach has its own benefits and challenges. But speaking more generally — what are the pros of AI and Machine Learning in education?
AI in education is said to have several benefits, including:
Ability to deliver a more student-centered program that answers the needs of the young person first in comparison to the education system
Gives teachers the ability to easily keep track of student progress without hours of a deep dive before a review or parent-teacher conference
Reduces the amount of time that teachers waste on repetitive tasks and allows them more time to engage students
Could be an eco-friendlier option, considering a reduction in textbooks and a switch to a digital-first approach.
Cons of AI and Machine Learning in Education
Conversely, AI in education is not a quick-fix solution. Here are some of the challenges you may encounter:
Teaching technology can be a challenge to onboard and may take up extra time as staff undergoes training. Skip this step at your own risk, as software that has not been properly introduced to the team runs the risk of being rejected
Data is king with AI and machine learning in education solutions, yet not every school is equipped to handle what this means in practice. For example, it's not enough to just have a GDPR policy; it's also vital to implement it correctly and ensure data on the provider end is well protected.
Expenses remain a top concern for educators and their bosses when it comes to AI. Instead, at this time, it's best to take a leaf from the business book and seek out how effective the current offering is before finding an upgrade.
Regulations, Laws and AI in Education: What You Need to Know?
As a relatively new industry, AI and ML are currently subject to much discussion about how they should be effectively regulated. Note that the debate is no longer about 'if'. So, what does this mean for educators and their managers who are interested in such solutions? First things first, it means taking into account local and international laws.
With these in mind, you can strategize an appropriate approach for your classroom and frame it within the legal guidelines for your countries of operation. As governance develops and more countries start getting on board, it's likely these plans and strategies will naturally evolve over time, so it's vital to take note of any changes and adjust accordingly.
Ready for the Future? How to Create an AI for Education Solution
AI for education presents a world of exciting possibilities for teachers, students, parents, and school staff can develop a meaningful educational network. This is one of the biggest leaps forward in education in many years. However, for these groups to implement a solution effectively, it's vital to create a viable strategy. Usually, the best way to do so is by reaching out to the experts, who will be able to guide you through the process and ensure results from the get-go. 
Curious about AI and how it works? Sign in and start a free trial to build your first model with GiniMachine.
October 11, 2022 • 2 months
By GiniMachine
Related Articles
Subscribe
Get the latest news and views from Ginimachine delivered to your inbox.