Back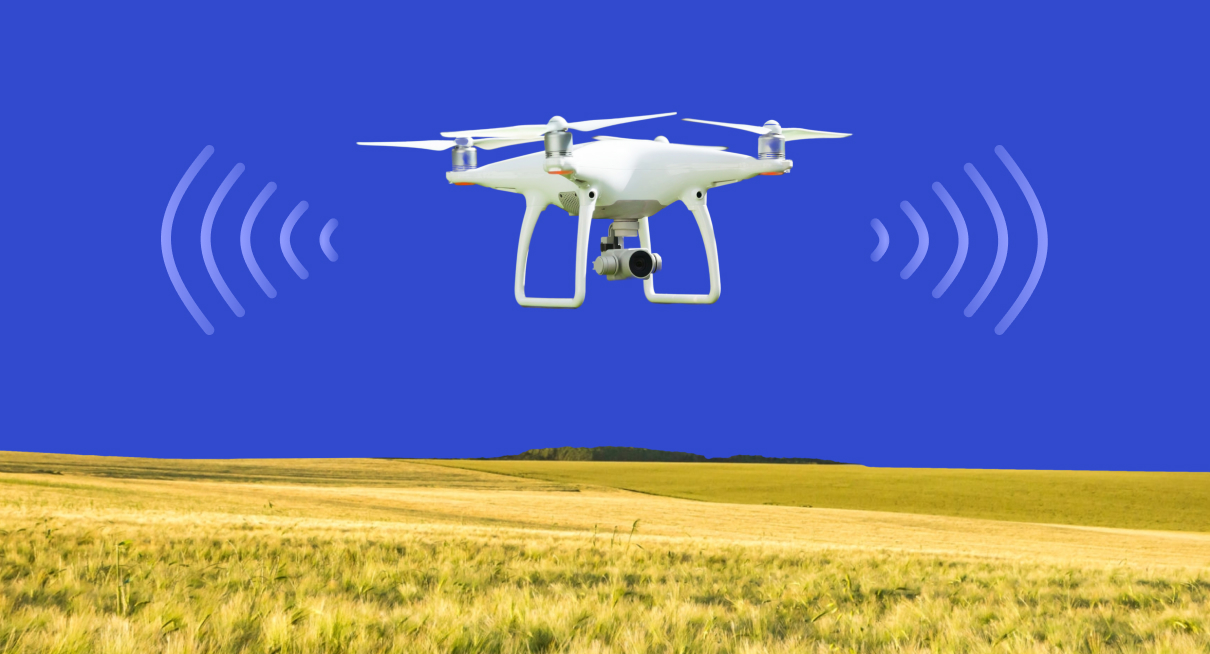 AI
AI in Agriculture: How Predictive Analytics Solves Traditional Farming Challenges
There's no doubt that the quality of crops and agricultural practices are more efficient now than they were 100 years ago. But the human population is growing and farming companies need to improve their approaches to meet the demand. It's estimated that our population will increase to 9.7 billion by 2050 with the food demand leaping by 56%. Luckily, the use of artificial intelligence in agriculture can increase production, reduce waste, and improve the quality of crops. 
In this article, we'll cover three challenges faced by farmers who use traditional agricultural methods and explore how AI in farming is making an agricultural revolution by replacing outdated approaches.
Challenges in the Traditional Agriculture Domain
How to cope with the growing demand for food? That's the main question of the majority of farming companies today. According to scientists, farmers will have to produce more crops with fewer resources to feed an additional two billion people. To do so, farmers need to solve three existing challenges:
Climatic factors such as rainfalls, temperature, and humidity play a significant role in agriculture. In an unstable environment, farmers lose the harvest and make losses. Increasing deforestation and pollution lead to climate changes that make pastures unsuitable for planting. So, farmers need a solution to predict climate changes and make decisions on how to prepare the soil, sow seeds, and harvest.
Healthy soil produces healthy crops that in turn nourish people. Soil nutrition is directly linked to food quality and quantity. Every crop requires specific nutrition in the soil; supplying soils with essential nutrients such as nitrogen, potassium, and phosphorous can help increase the quality of crops. However, the problem is to decide that type of nutrient to choose, what amount of it to add to the soil, and so on.
Weed protection plays a significant role in the agricultural domain. Weeds can absorb nutrients from the soil causing a reduction in yields. If not controlled, it can also increase production costs and cause nutrition deficiency in the soil.
Application of Artificial Intelligence in Agriculture
From implementing computer vision technology for crop and soil monitoring to predictive analytics, the industry is turning to AI for agriculture to help yield healthier crops, control weed and soil, maintain convenient conditions for plants, and improve a wide range of farming tasks. According to Louis Columbus, global spending on "smart" (AI and ML-powered) agriculture is projected to triple to $15 billion by 2025. 
Despite centuries of agricultural activities, humans still can't accurately choose the time of sowing the seed. And on such a seemingly uncomplicated issue depends on whether the year will be profitable or not. To combat this, farmers can use predictive analytics tools to calculate the precise date for sowing the seed to obtain the maximum yield. In addition, several tools can analyze soil health and predict the weather.
The price fluctuation of the crop is also one of the biggest worries for farmers since it compounds the planning of a production pattern. This problem is highly prevalent in crops such as spinach, tomatoes, cherries, mushrooms, etc. that have a very limited shelf time. Agricultural companies use big data, AI, and ML to predict the future price patterns, demand level, pesticide usage, type of crop to sow for max benefit, and others. With this predictive analytics at hand, farmers can plan their production patterns and save money.
AI-powered platform GiniMachine, to give an example, uses historical data with a company's previous surveys to predict the probability of success in the future. Farmers can download unlimited data to build predictive models and check the probability of price drops and low demand levels. The system provides detailed analytics per every decision, so a farmer can visualize it. 
The market also offers plant disease and pest diagnostic applications. One agricultural startup from Europe uses images of growing plants to detect diseases. Their AI agriculture platform has hundreds of images of plants with various diseases, so the tool compares photos of growing plants with images and then diagnoses of what particular disease is provided and applied to the crop.
Another company called SkySqurrel Technologies has brought drone-based imaging solutions for the detection of crop diseases. In this technique, drones capture data from fields and then they are transferred to a computer and analyzed by a specialist. The company has modern algorithms to analyze these data (images); it provides detailed reports to farmers with the current healths of their crops from farms. The benefit of this approach is that farmers can identify pests and diseases faster. It helps to timely use pest control and other methods to protect crops.
Future in Agriculture Field with AI: What to Expect?
To summarize, AI in farming will be a powerful tool that can help workers cope with the increasing demand for crops and the growing amount of complexity in the field. Since AI can solve the scarcity of labor and resources to a large extent, it's the best time for agricultural companies to invest in this technology. According to the latest investigations, the market size of AI in agriculture can expect a compound annual growth rate (CARG) of 20% by 2026.
Can AI software replace farmers? Probably not yet but in the near future, AI used in agriculture can automate the majority of processes and cut dozens of jobs. AI will challenge the way farmers make decisions and improve agricultural practices. Integration of artificial intelligence will lead to better farming practices, yields, and level up the work conditions of farmers.
Interested in GiniMachine for predictive analytics? Get in touch with our team to book a live demo tour. 
January 20, 2022 • 1 year
By GiniMachine
Related Articles
Subscribe
Get the latest news and views from Ginimachine delivered to your inbox.