Back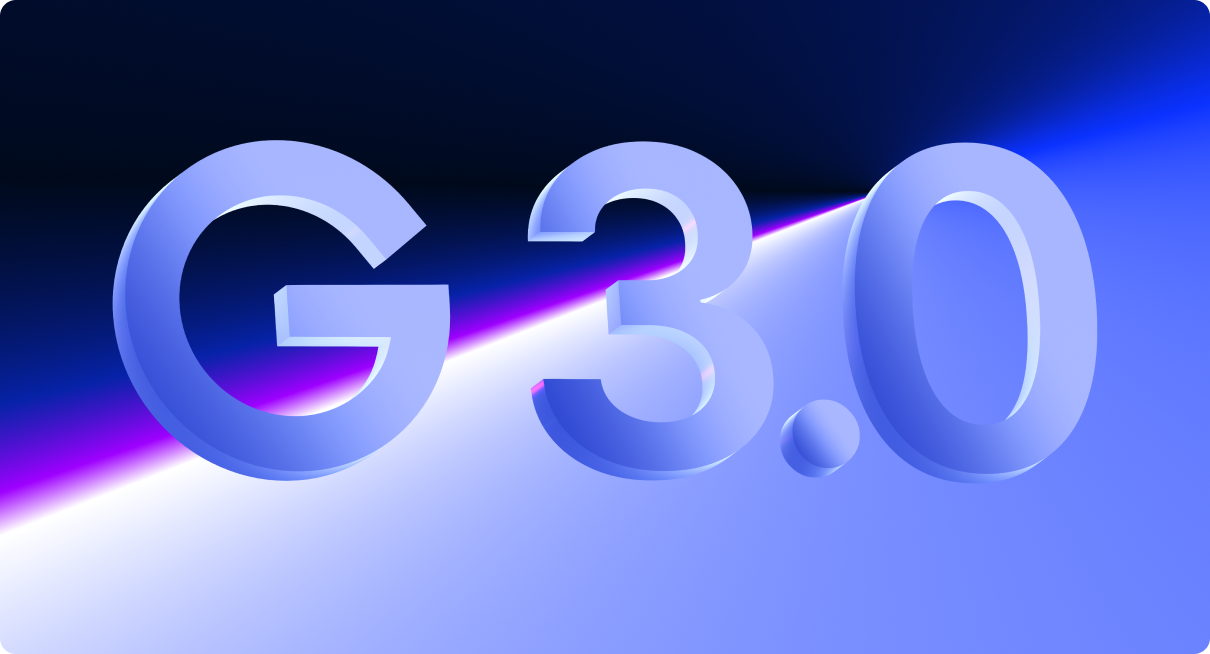 Company News
GiniMachine 3.0: Powerful & Easy Decision-Making in Business
We are ready with the third updated version of GiniMachine – an intuitive no-code tool that implements AI and ML for data-driven decisions in business.
It is suitable for:
Risk management
Credit scoring
Collection scoring
Customer churn predictions
Discovery of cross-selling and upsell opportunities
Employee turnover prediction and even more
How it Works
GiniMachine – is a no-code ready-to-use platform for scoring, predictive analytics, and risk management powered by AI/ML on one side and your historical data on the other side.
It automates decision-making by building scoring models and drawing data-centric insights from your experience.
The system takes the dataset with details about existing customers/employees/processes and historical outcomes for each record. For example, borrowers appeared to be good or bad, employees – retained or left, purchases – completed or abandoned.
GiniMachine analyzes the dataset and builds trustworthy predictive models with a high Gini index. You can look under the hood to check which attributes are important for AI and how the decision is made.
Check out our 1-minute video to see GiniMachine in action:
What's New: SaaS, Interactive Reports, Free 21-day Trial
In addition to clean and super intuitive UI/UX, the GiniMachine team has plenty of new features to skyrocket the performance of your business.
Cutoff value selection
Use a slider to adjust the scoring model to your market strategy: play safe or take a little bit more risk. It is you who orchestrate the decision-making capabilities of GiniMachine (however, it still does all the heavy lifting for you).
Profit forecast

If you can measure the costs of a mistake and the gains from a successful decision, the profit forecast diagram transforms insights into profit and loss predictions expressed in real money.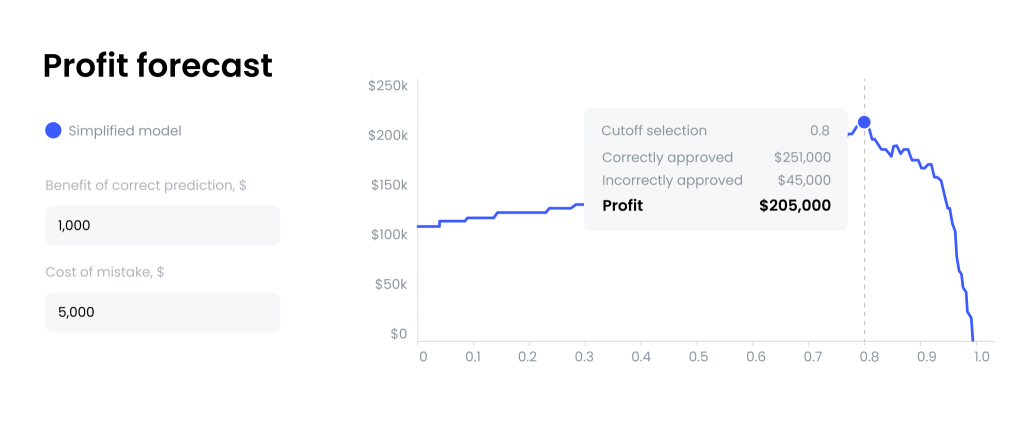 Attribute importance report
The attribute importance report unveils the hidden logic of GiniMachine and may even make you surprised by unexpected dependencies between attributes and outcomes. All that keeps you in control and makes AI-based scoring even more reliable.
Model monitoring
Model monitoring is the cherry on top of the GiniMachine functionality. Some of you ask us a reasonable question: why can't I just build one scoring model and use it for a long time?
Economic and market changes, customer base expansion, a growing volume of historical data, and dozens of other factors may become the reason why your prediction model needs refreshing updates.
With the model monitoring diagrams, you can take a data-driven decision about the best time to update your model.
SaaS vs On-prem deployment
GiniMachine can be deployed on your own servers or can be used on a SaaS basis with cloud deployment. In any scenario, we pay extra attention to security parameters and make sure businesses are the owners of their data.
Free trial
It has never been easier to start using GiniMachine:
Enter your email address and confirm it
Prepare your data
Let AI and ML assist you in predictive analytics for your business.
Missing historical data? It's not a problem at all – just try our demo datasets to get a better understanding of how GiniMachine would work with your own dataset.
Get in touch with us, if you have any questions. Or sign up for our free 21-day trial right now!
September 1, 2022 • 1 year
By GiniMachine
Related Articles
Subscribe
Get the latest news and views from Ginimachine delivered to your inbox.