Back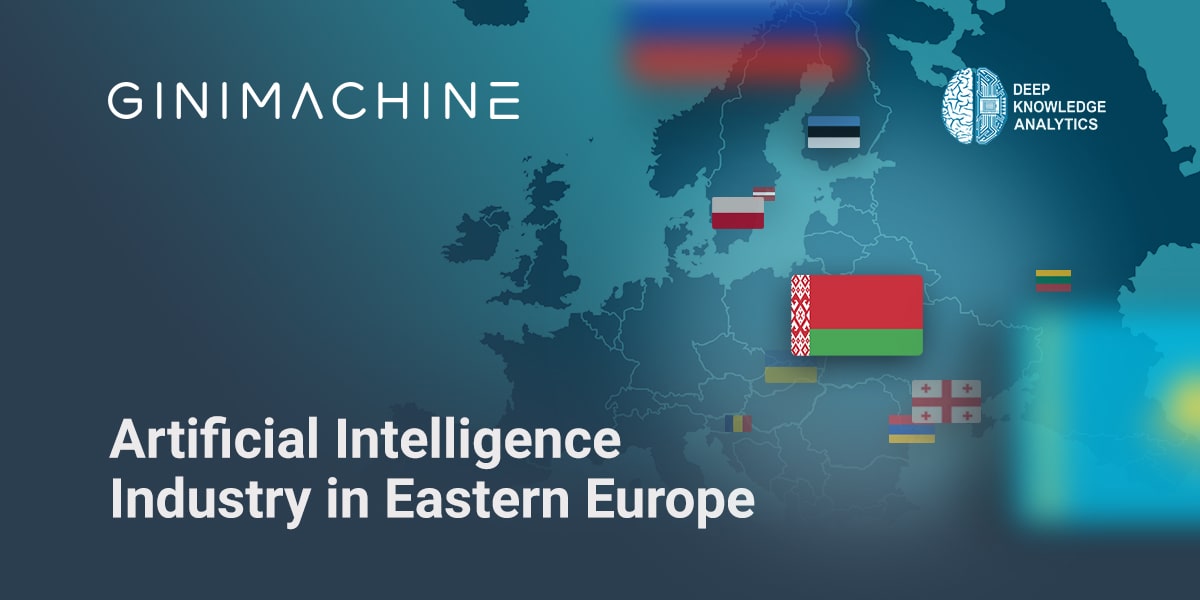 Company News
GiniMachine Is on the Map of Active Contributors to AI Ecosystem
Deep Knowledge Analytics, an independent research group, publishes its report "AI in Eastern Europe: Artificial Intelligence Industry Landscape Overview 2018". GiniMachine and its co-founder Dmitry Dolgorukov are featured in the paper.
GiniMachine is a fintech company that applies artificial intelligence to help banks and financial organizations build high-performing credit scoring models based on their historical data. The company bets on artificial intelligence to bring operational transformation to the traditional financial sector. According to the report, GiniMachine is one of 47 companies in Belarus that accelerate AI adoption. It is also one of the prominent representatives of the fintech scene, which makes up 7, 58% of all AI-focused businesses in the entire region and 6,52% in Belarus.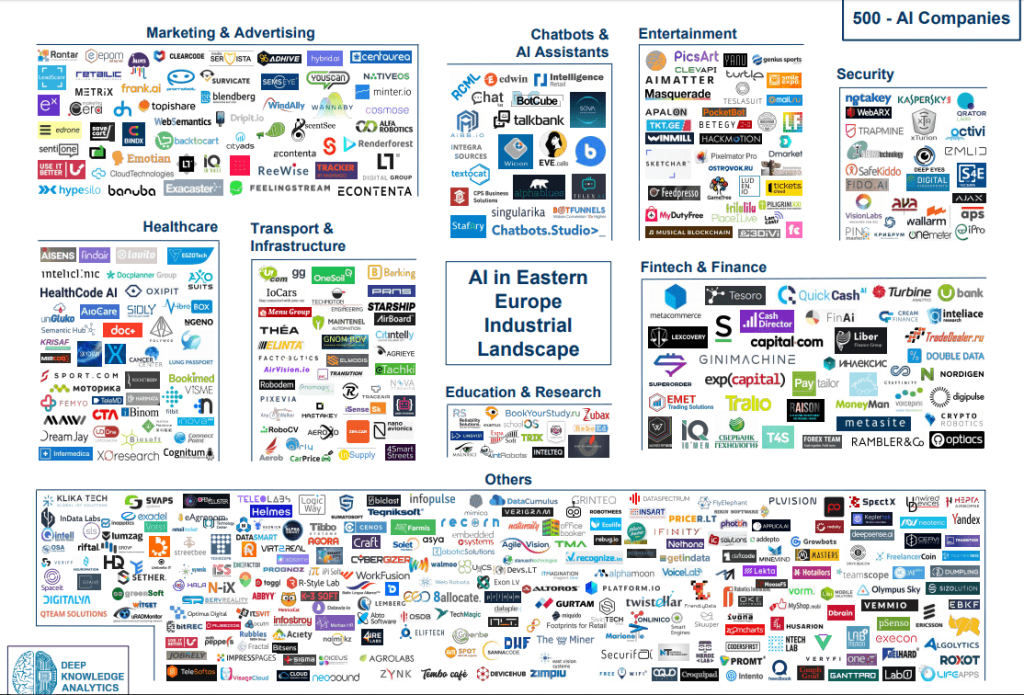 Dmitry Dolgorukov, CEO and Co-founder of GiniMachine, is recognized as a key contributor to AI-based innovation in the region. Dmitry champions the development of AI through active participation in industry-related events and open discussions of further market growth strategies. Along with politicians, acclaimed businessmen and technologists such as Herman Gref, Andrus Ansip, Dmitry Grishin, Dimitry Kumsishvili, Hovhannes Avoyan, and others, Dmitry fosters knowledge sharing in this area and helps create a favorable business environment to streamline the technology adoption.
"We see artificial intelligence as a key enabler of major improvement in the banking industry. It is a huge lever that can bring sizeable results in credit risk reduction and better credit portfolio management. And we are ready to invest our professional effort to facilitate the adoption of AI in the financial sector".

Dmitry Dolgorukov, CEO and Co-founder of GiniMachine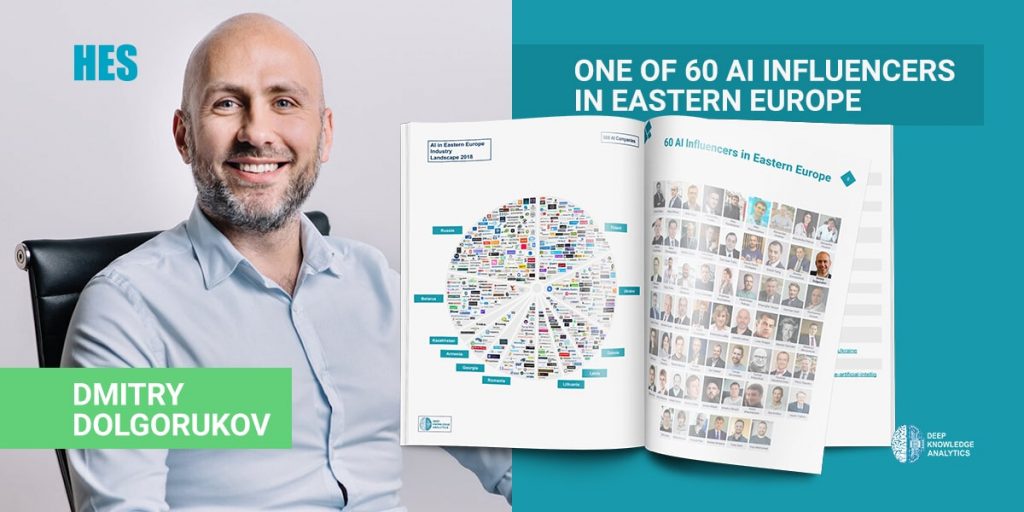 According to Hovhannes Avoyan, co-founder and CEO of PicsArt, collage maker and drawing app with more than 300 million users: "The best AI schools outside of Silicon Valley are considered the Russian, the Ukrainian, and the Belarusian". As stated in the report, together these countries are a global source of innovation in AI and related technologies, with a great many tech companies established there.
About GiniMachine
GiniMachine helps fight bad loans with AI and improves underwriting decision-making through better borrowers' profile segmentation, including thin profiles.
About Deep Knowledge Analytics Report
The report provides a snapshot of the development of the AI field in the region, its breakdown by segments, and the representation of active market participants. The ecosystem covers major AI-focused events in the region, as well as various hubs, accelerators and AI-promoting initiatives. The report is produced by an independent deep tech analytical agency. The agency explores and produces regular analyses on the topics of AI, longevity, crypto economy and convergence of different technologies. The company relies on open-source standards to give free access to its data.
February 20, 2019 • 4 years
By GiniMachine
Related Articles
Subscribe
Get the latest news and views from Ginimachine delivered to your inbox.